We are lucky to have two established passionfruit vines in the garden. Here is one of them: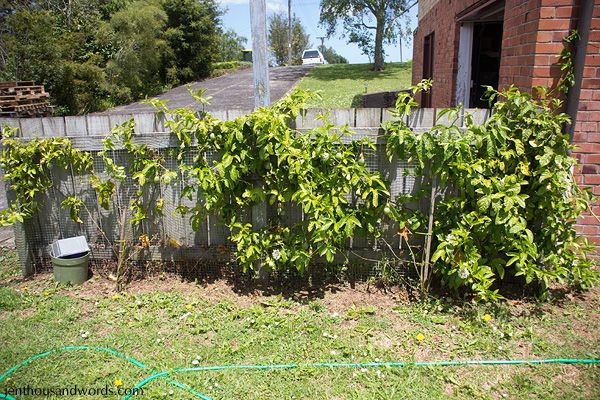 Have you ever seen passionfruit flowers? They are stunning: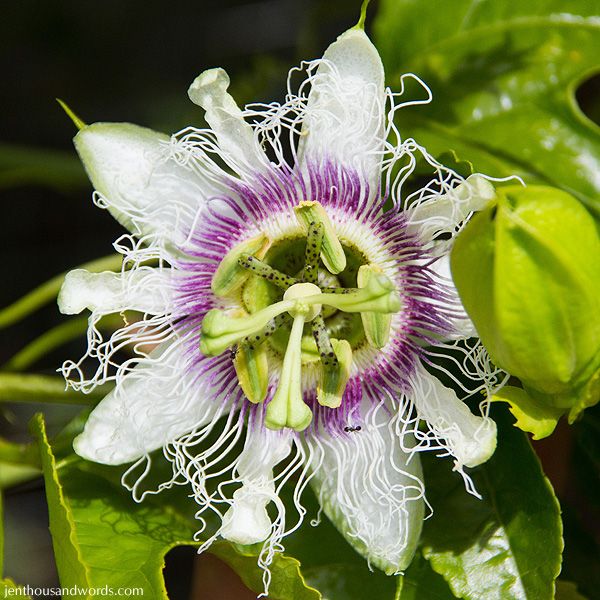 For ages the fruit that appeared stayed green: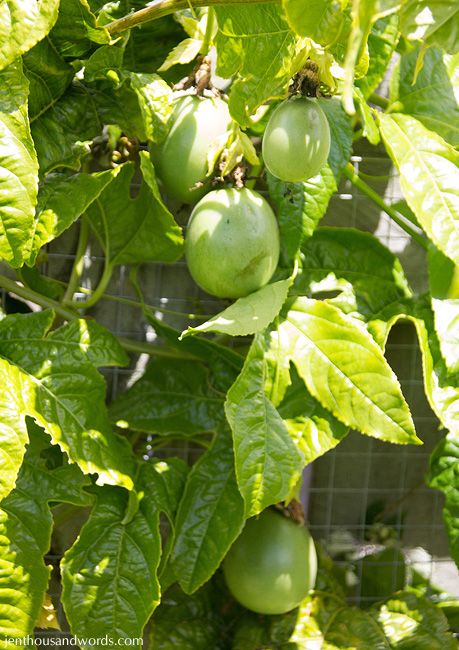 But recently they have started ripening and dropping off the vine. We'll go out each day and collect 5, 6 or 7 passionfruit! (Oh and our tomatoes are doing well too.)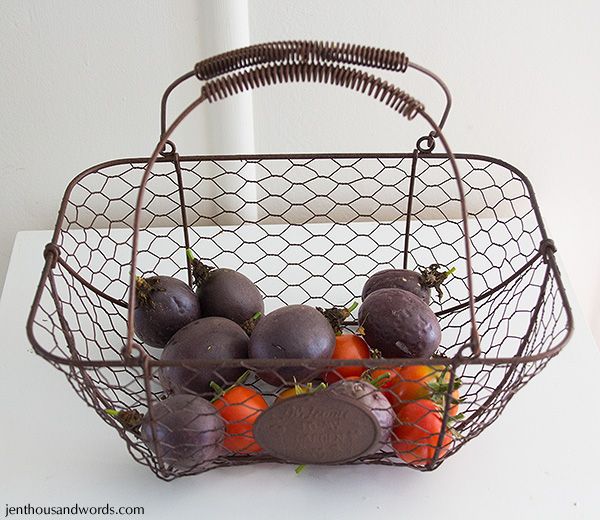 So what do I do with them?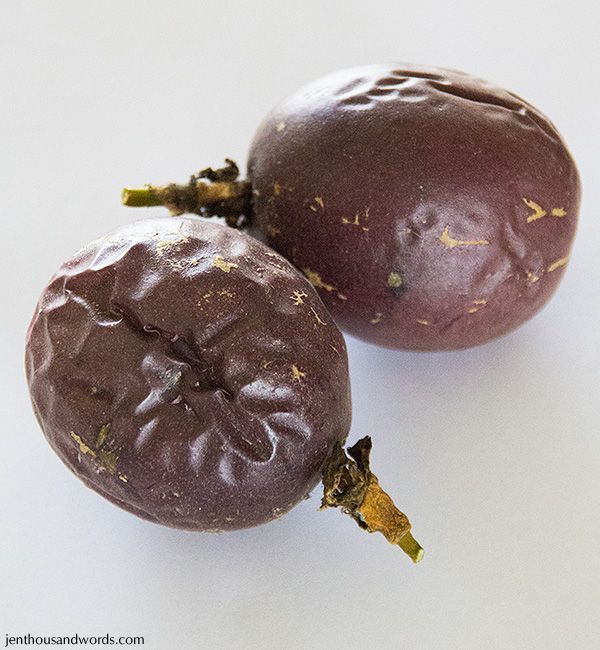 Slice them ...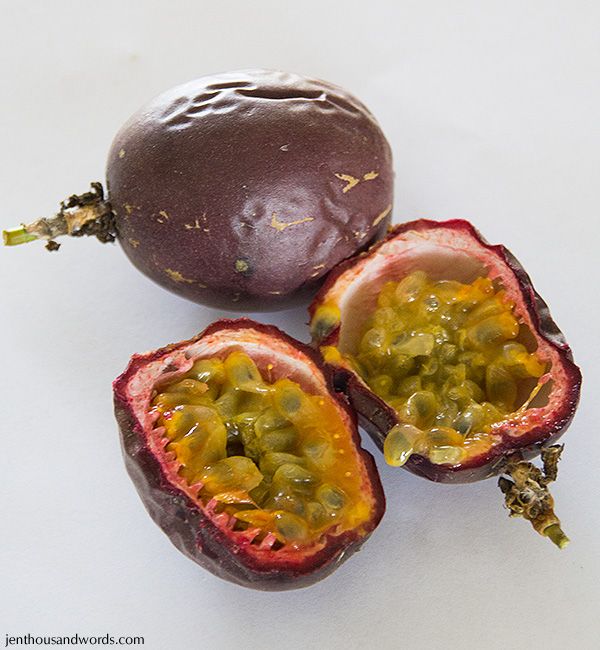 Scoop out the pulp ...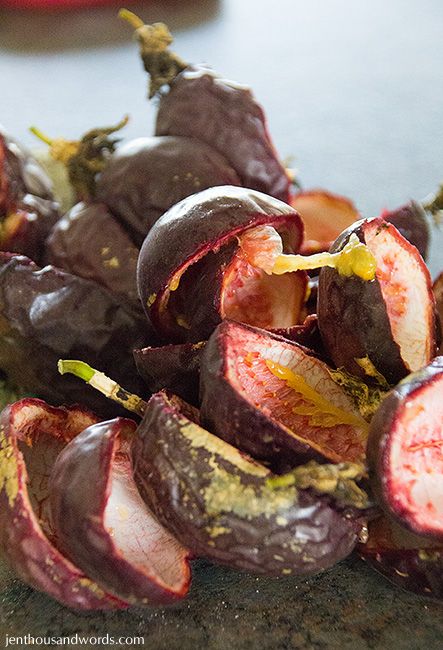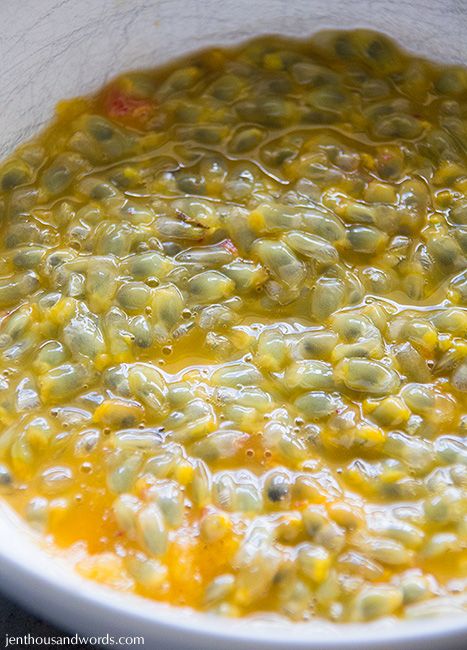 And make delicious
passionfruit tart
and cordial. Mmmm, the taste of sunshine.