Have you been wanting to form a book club but didn't quite know where to start? Perhaps you've moved to a new area and want to meet people and make friends. This is how I started my book club.
Start with a book swap party
I began by hosting a book swap party (you can see more details
in this post
). A book swap party is low-key enough that you can invite mere acquaintances without it being weird. Invite your hairdresser, the mom who you greet at kid pick-up time at school, the neighbour you've been wanting to get to know better. Get them to bring friends. Remember, not everyone you invite will be interested in books, and of course not everyone will be able to come, so extend a lot of invitations.
If you have a lot of people coming, perhaps set a limit to how many books they can bring to swap. Decide if you will include non-fiction / cooking books / children's books or not. Make your invitations clear. It's usual in New Zealand to be asked to bring a plate of refreshments to events, which helps keep things low-key for the hostess, but you may decide to make all of the food yourself.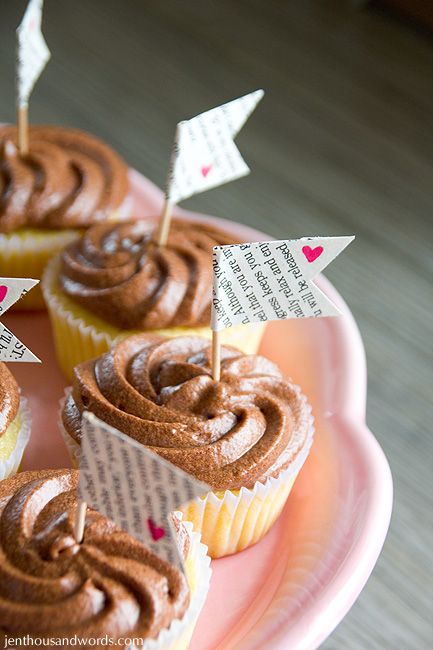 At the book swap party I laid out all of the books that had been brought. We ate snacks, took the books we wanted, chatted and got to know new faces. Then I raised the topic of a book club. Some people were not interested but there were a few who were, and we picked a date to meet and I let them know which book I'd chosen to start with.
Our book club has evolved since then, with more people joining in as members bring friends, and a system has developed for hosting and choosing books. Here are a few notes on how our book club works.
Where and when
We meet once a month on a week night, from 7:30pm until about 9:30pm.
We take turns to host the meeting, volunteering at the meeting when we'd like to host the next one. In other words, there is no set schedule, it's just whoever offers first. If you're planning to volunteer, you'll need to have a book recommendation ready (more on that below).
Some of us have husbands who work shifts, and some are single moms. If we can't settle on a date that suits everyone in terms of child-care, we bring our kids with and they play with each other in another room while we meet.
The books
We have two books to read each month. This is for a number of reasons:
Quick readers can read both books if they like.
If you don't like a book you still have another to try.
If you've already read one of the books you probably won't have read the other so you'll still have a fresh read.
If you have a hard time getting hold of a book there is a second one to read.
Our library is great with online requests so I always get my books that way (unless another member owns a book and lends it out).
Who chooses the books? Well, whoever hosts the book club meeting chooses one book. Whoever offers to host next month's meeting chooses the second. So you'll get to recommend two books: one the month you volunteer to host the next meeting, and one the month that you actually host it.
The guidelines for book choices are simply:
Choose a book that you have actually read and enjoyed (not just one you have been wanting to read).
Choose a book that that you think will appeal to everyone (or at least to the majority). Just because you loved it doesn't mean it's everyone's cup of tea, and you'll know which ones are more likely to be widely received.
It's actually fun when not everyone loves the book, but they read it anyway - it makes for some interesting discussions and of course it's always good to widen your own experiences. I always try to read the recommended books (although I will confess to putting aside
The Time Traveller's Wife
for various reasons).
The food
The hostess provides a snack - a dessert or savoury nibbles. If you like you can theme your food to that month's books. One month one of our books was
Chinese Cinderella
and the hostess served fresh fruit cubes, but we ate them with chopsticks!
The month I hosted book club our two books were
The Happiness Project
and
I've Got Your Number
and I had wanted to serve blue sugar cookies in the shape of a bird (the bluebird of happiness mentioned in the book) and cupcakes with fondant numbers on top ... but I was ill and had to be realistic so instead I threw together some choc mint brownies and we had them with ice cream.
But if you are able to, have fun with the food. Perhaps prepare a food that is mentioned in the book, for example a caramel cake or chocolate pie (uncontaminated, please!) if your book club reads
The Help
.
Format of the evening
We don't have a formal agenda - we just arrive, chat, at some point discuss the books, eat, chat some more, and go home. It's lovely and low-key. Everyone is welcome to bring friends. There is no requirement that you have to have read the book, but it obviously helps and makes for better discussions.
As far as discussion goes, we just talk about if we enjoyed the book or not, any parts that resonated with us, things we liked (or disliked) about it, and general thoughts. We don't follow any discussion guidelines or anything, just chat about it and share our thoughts.
Communicating
After book club meeting I email everyone to let them know the details of next month's meeting: which books have been chosen, who will be hosting, and what date.
A couple of days before book club meeting I usually send out a reminder to everyone.
Email works for us. Once one of us has read the book we can hit "reply all" on the email and offer it to other members, passing around library books or books we've purchased. You might find that a Facebook group or texting works better for your group.
And that is how our book club runs. I hope this has been helpful if you've been wanting to start your own!