Apparently putting red stones in your strawberry patch fools the birds into leaving your fruit alone. The idea is that they try to peck the stones, find out it's hard, and thereafter leave the actual berries alone when they appear.
I don't know how well it works, but thought I'd make some strawberry stones anyway.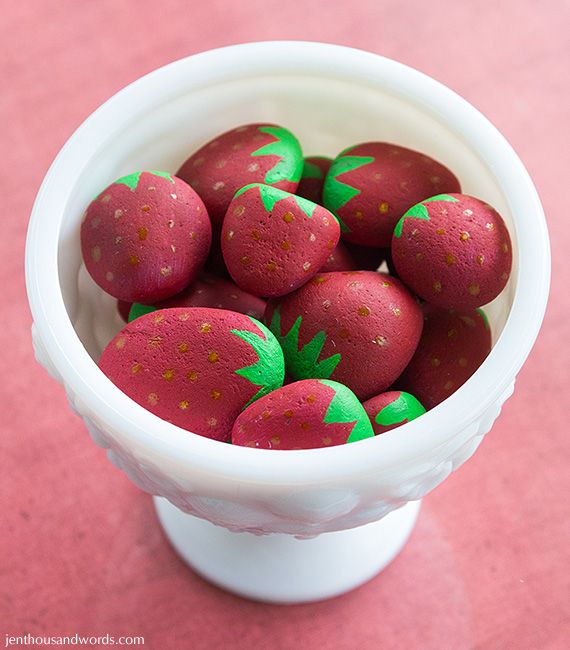 I started with some pebbles that I sprayed with primer. You could skip this step - I had read online that starting with a white base makes the red pop otherwise you have to do more coats. But with some of the stones I later decided to use the other side (which wasn't primed) and found no difference. They needed two coats with or without primer.
After priming (or skipping this step), paint your stones with red acrylic paint (or red spraypaint).
Wait for them to dry.
I painted the green leaves on top of each "strawberry" and added yellow spots with a yellow permanent marker on some of them - it seemed to dissolve the paint and mark the primer underneath, but didn't show up amazingly. I then switched to yellow nail polish and a dotting tool: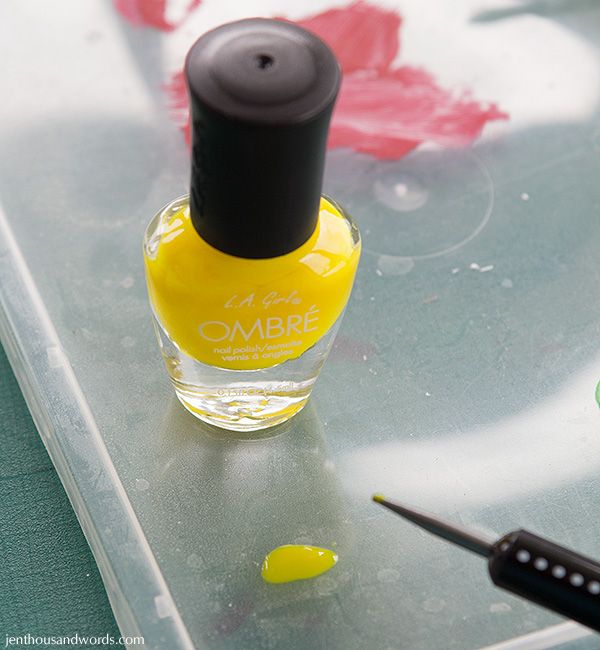 Here you can see the difference - yellow marker on the left, nail polish on the right.
These are the paints I used (from the dollar store).
Here are the finished stones.
Looking cute in the strawberry bed. The strawberry bed, however, no longer looks cute as Marble found her way in (I haven't quite finished off the fence) and scratched everything to pieces, uprooting some of the plants. I was not impressed. Note to self: finish building the fence.