You guys ... this applesauce ... I'm almost speechless. I won't even compare it to store-bought (blech) but comparing it to applesauce I've made before by boiling or steaming the apples ... well, there really is no comparison. It's just heavenly. Something about the slow cooking process seems to kind of caramelise the sugars in the apples and takes it to the next level.
It's hard to believe that the only ingredients are apples and cinnamon (I sometimes add a dash of vanilla extract right at the end before bottling.) No sugar needed! In fact, it's almost too sweet because I use Rose apples, which are pretty sweet. I could use apples that are more tart but I like the sweetness of the applesauce because it tastes like a dessert and is wonderful mixed into oatmeal. I haven't tried it warm over ice cream because I'm afraid of how much I'd eat.
And it's so easy! Just peel and chop your apples and throw them into your slow cooker.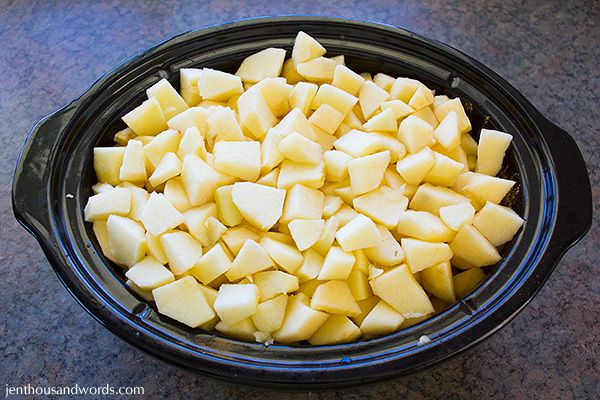 Sprinkle cinnamon over them (or omit if you don't eat cinnamon).
Put the lid on and leave for a few hours.
The apples soften and collapse and the house smells heavenly. Now's the time to either mash them (like I do) or use a stick blender to puree them if you prefer.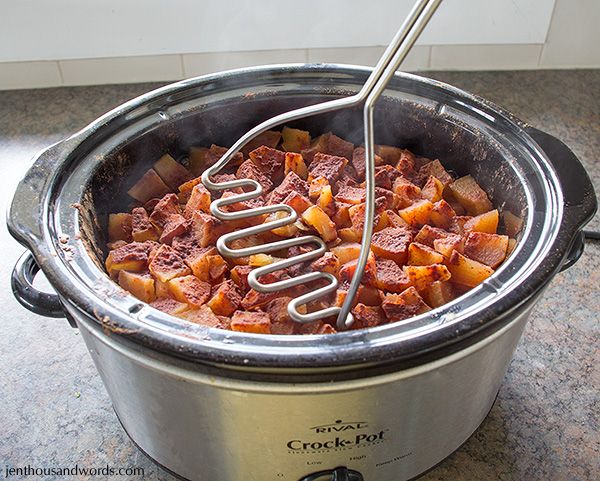 Look at those lovely juices! My mouth is watering.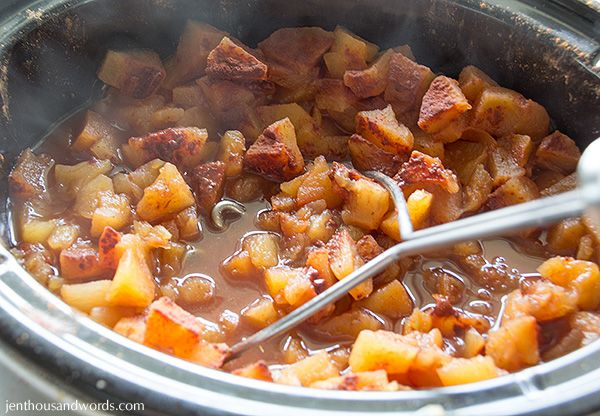 Once everything is mashed or blended to your desire, go ahead and bottle it in clean jars, following your usual canning procedure. Or freeze the applesauce in portions. Or just eat the lot, hot or cold.
Just a couple of notes about the peeling and chopping process: The smaller the pieces you chop the apples into, the more will fit into your crockpot and the quicker they'll cook.
My crockpot holds 23 chopped apples. That is a lot of apples to peel and chop in one go and I actually got a blister on my finger from the peeler. I promptly went online and bought one of these
on TradeMe
(New Zealand's version of eBay):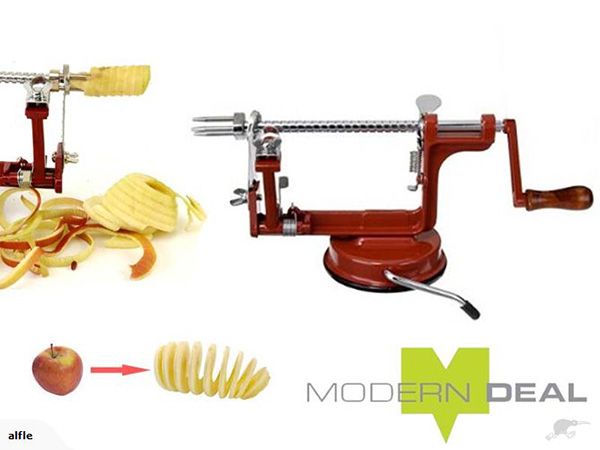 I was amazed that it was only $15 including shipping! I'll be making a whole ton more applesauce once that baby arrives.
Variations:
Try mixing other fruit in with your apples, for example raspberries, strawberries, pears or peaches.
Experiment with spices - cloves, nutmeg and ginger would be good ones to try.
Cut a vanilla pod open and scrape out the seeds for real vanilla applesauce.