Marble was moaning for two days straight, and then finally she laid an egg - her first since becoming a mother. She was NOT happy about it and moaned and complained and shouted about it for ages afterwards! Thought I'd share a video of her whingeing.
I snuck some photos of her while she was laying - with moral support from her babies.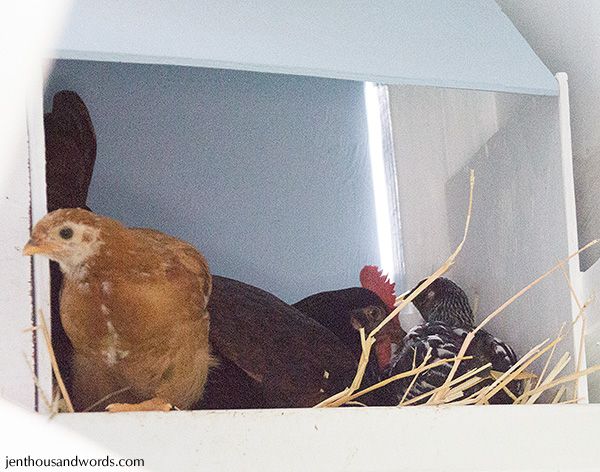 Here are how the babies look now - they have grown so much! Rosie is totally feathered:
And Izzy is catching up. She's started growing tail feathers and they stick straight up - so cute!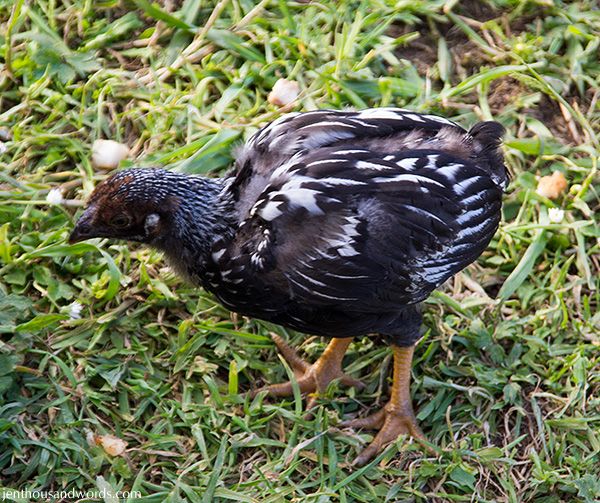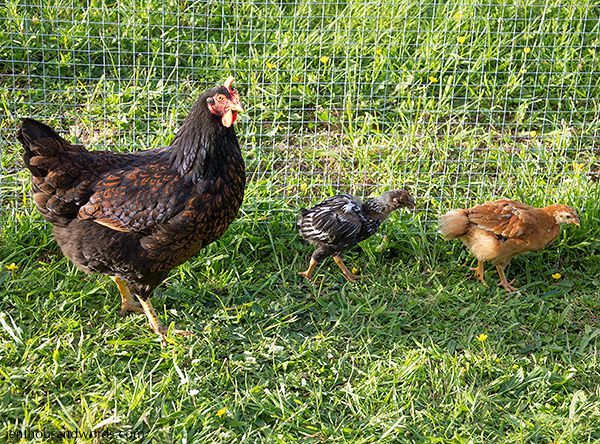 Our little flock of 6.