We have this niche in the wall of the passage between the front door and the kitchen.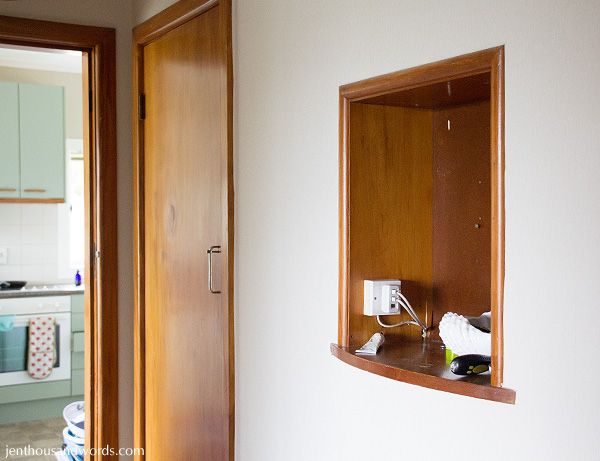 We dump our keys, wallets, phones, etc there. In fact, it became a general dumping ground.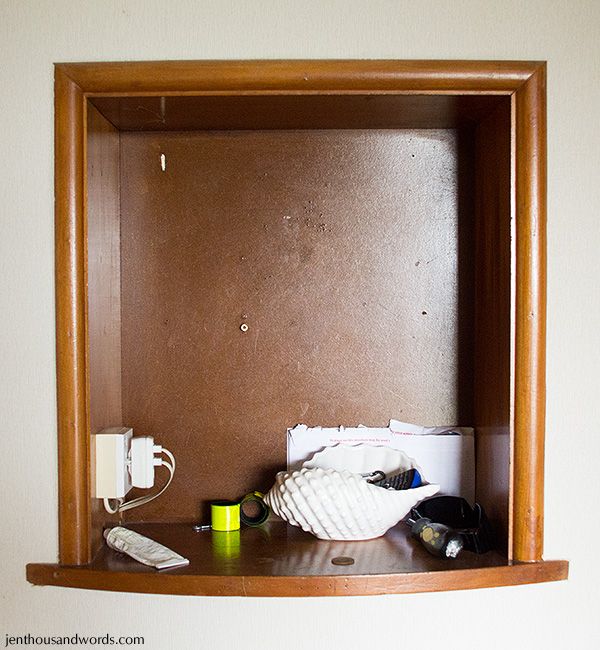 I decided to clean it up and make it cute. I painted the back board with some acrylic paint that I mixed to get the shade I wanted, and added some key hooks and a little crate from The Warehouse.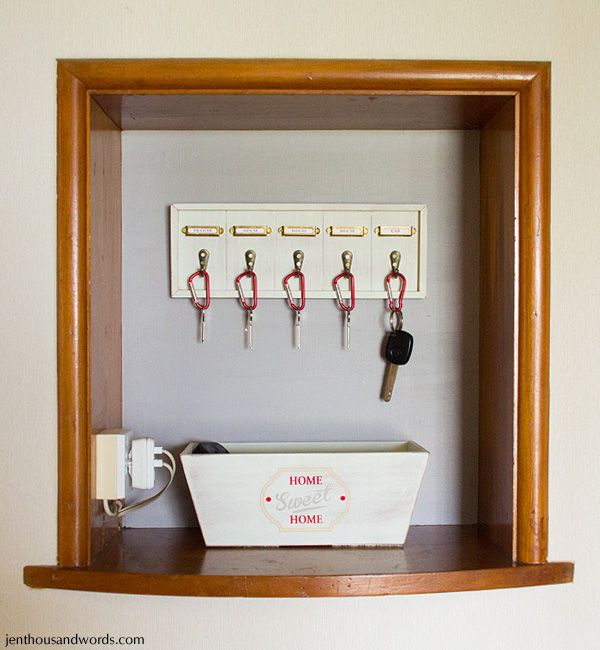 We keep our keys on carabiner clips and I went from dollar store to dollar store to find red ones.
A much better view as we come down the passage!