I wanted to share a quote from Sally from
Already Pretty
and encourage you to head on over to her blog, which has done more for my body confidence than anything else I've encountered.
She said, putting how I feel about outfit-blogging in words perfectly, "The flip side of all this, of course, is the argument that if you've gone to the trouble of creating a website, taking a photo of your outfit, and then posting it publicly, you must be implying that you consider this particular outfit to be exemplary. Blog-worthy. Something to admire and emulate. Allow me to state unequivocally that I never think this myself about my own outfits. I am totally serious. This is not logic I would've even considered if others hadn't presented it to me. I post my outfits because I enjoy dressing and want to encourage others to enjoy dressing, because I am not built like a model but still love style and fashion, and because you've told me that you enjoy seeing them. Although I certainly hope that my outfits, in general, will encourage other women to express themselves through dress and celebrate their bodies through clothing choices, I never think, "This. This outfit is THE BEST. People need to see this."
That said, here's an outfit I wore the other day to run errands in, before the real autumn chill set in. I don't think I even actually needed the cardi.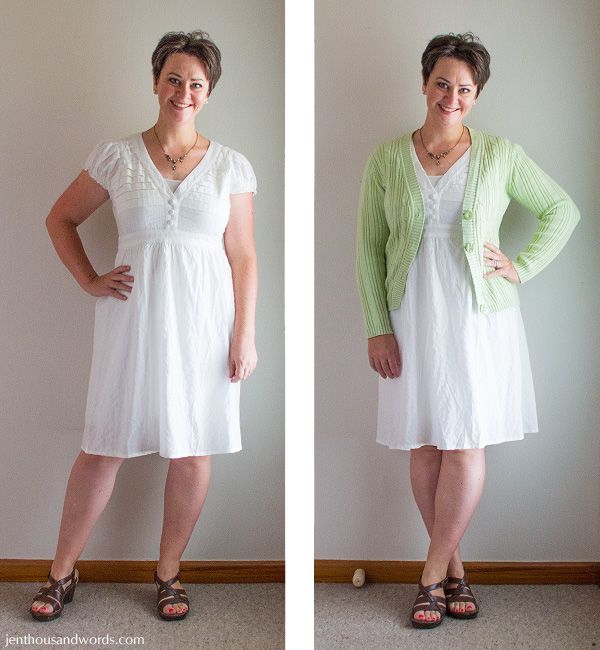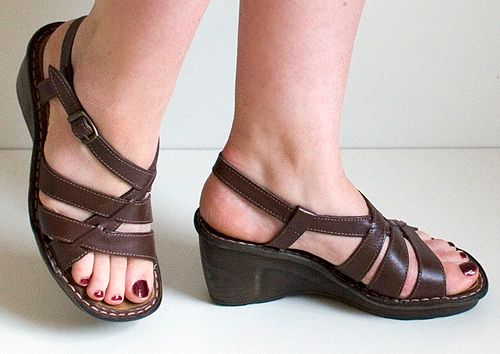 Dress: The Clearance Shed (gift from my friend Carley)
Camisole: Marks & Spencer
Sandals: Hush Puppies from Stead and Simpson
Cardigan: Bon Marche (on sale)
Necklace: Sainsbury's (gift from my friend Rebecca)