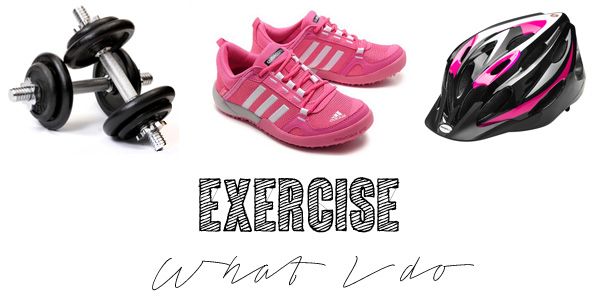 I may sound like a hard-core health nut, but you won't catch me running a marathon. The exercise I do is a lot more low-key than that.
As I mentioned in a previous post, when I started exercising my criteria was to push myself for at least 15-20 minutes. That was it. Because here's the thing: it's not about how fast you go or how far you go, it's about your heart rate. You might have someone sprinting a mile and someone else walking a block, and they are both exercising within their target heart rate.
Although there are heart rate monitors and apps you don't really need a device to tell you if your heart is thumping and you're breathing heavily and starting to sweat - you can aim for that all on your own. If you're honest with yourself you'll know if you're pushing yourself or not.
And yeah, you might not think it's attractive to get all red-faced and sweaty. But who cares? I can't not smile after a workout! Every single time, I'm glad I did it.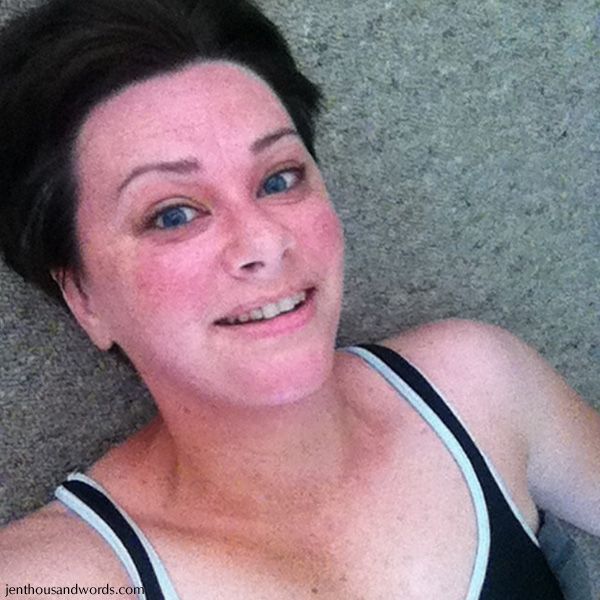 Okay, so the aim was to push myself - how exactly did I do that? Well, at first it would be doing something like
washing the car
. Old-school style, with a bucket and a sponge. You'd be surprised what a workout it is, especially after sitting on my bum for over a year. (Bonus: surprising Grant with a clean car so he didn't have to do it.)
Or I'd spend ten minutes
jumping on the trampoline
. (You'd realise how much I don't care about how I look when exercising if you knew how totally overlooked our backyard is.)
Or I'd
lift weights
while watching Dr Phil online. Those days where I just didn't want to leave the house and didn't feel like working out? I would plug into some shows and sit on my bottom but I was still pushing myself by lifting.
These are the weights I use. They are 1.7kg (3.7lb) bars with two 1.25kg (2.75lb) weights on each one, for a total of 4.2kg (9.3lb) each. They are the smallest weights that Grant has so that's what I started with.
For scale, here is me holding one of them. (Excuse the sweats, it's a chilly sit-at-home-and-blog kinda day - ironic, I know, but I'll be walking later!)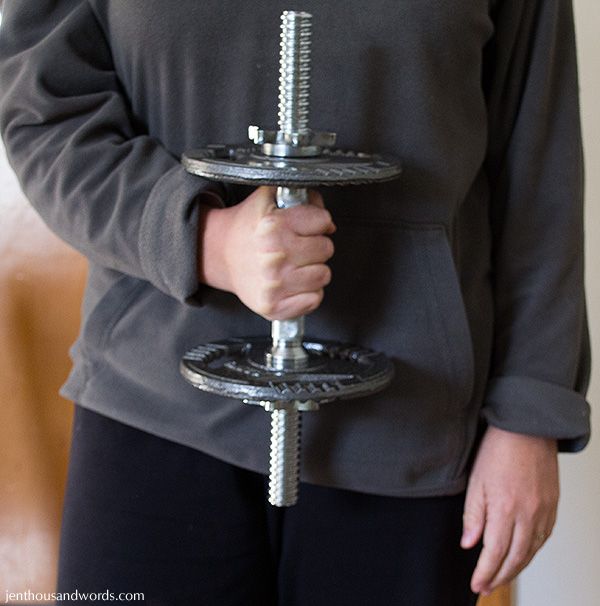 I just lifted them over and over in various ways until I felt my muscles burn and couldn't lift any more. Then I'd take a break and after a break I'd do it all again.
I still do that on days when I really don't feel like going out and I just want to watch TV.
Most days I
walk
. In May I walked a total of 84.3km (52.4 miles). I walk various routes, the shortest of which is 3.3km (2 miles) with three hills, which takes me about half an hour. The longest route I've walked is 6.2km (3.9 miles).
I usually walk alone, and usually listen to an audiobook while I walk, but sometimes I listen to nothing but my thoughts, and sometimes I listen to music.
Sometimes I walk with my friend Carley.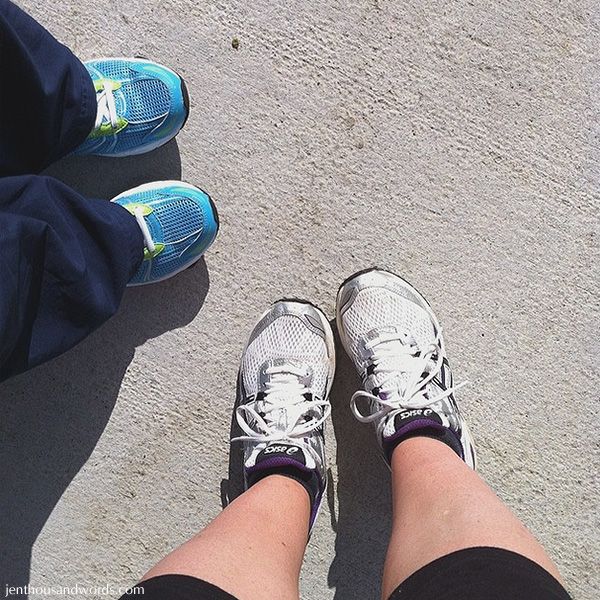 Sometimes I walk with my family.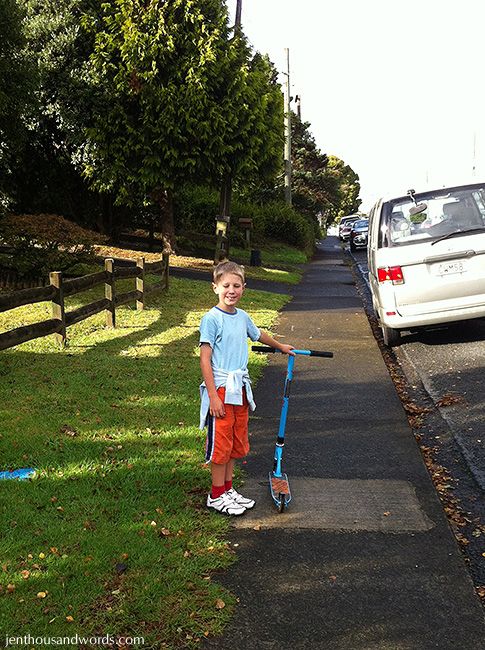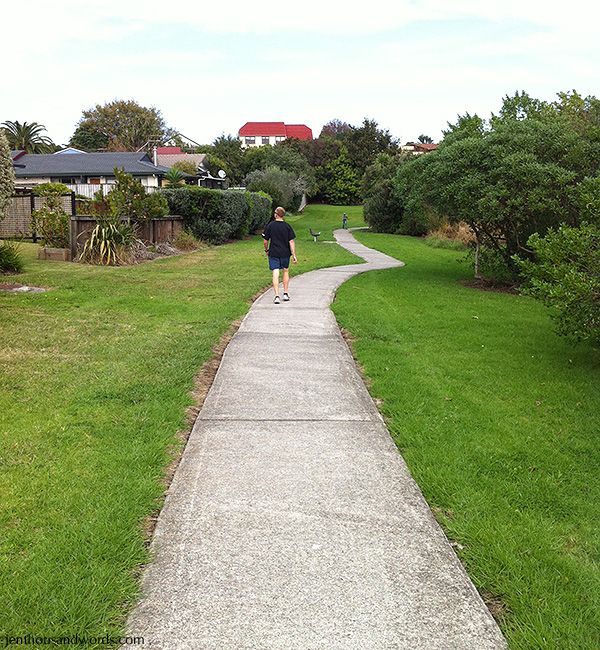 Sometimes we walk around our neighbourhood.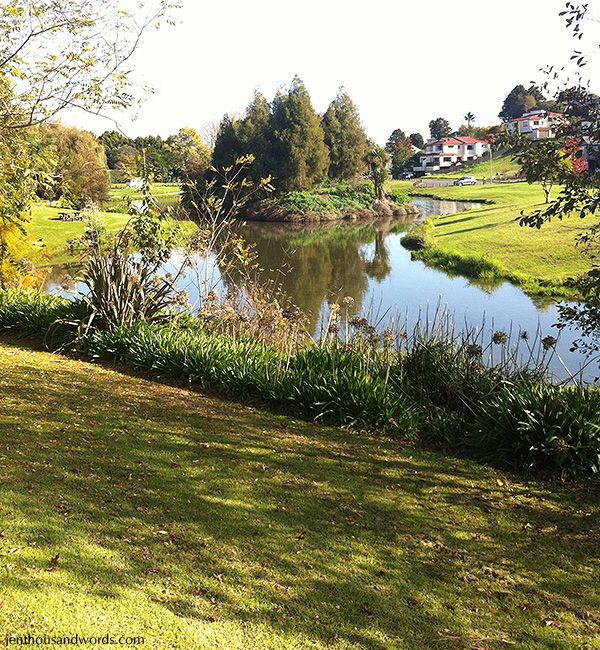 Sometimes we drive to a public walkway and walk there.
Sometimes I walk on the beach.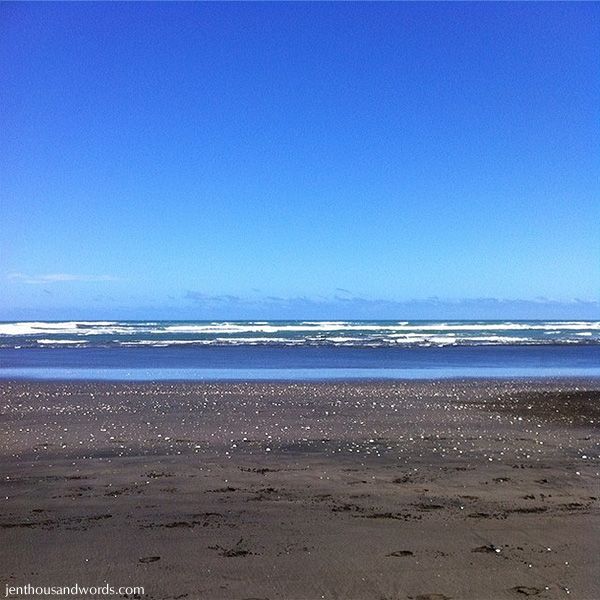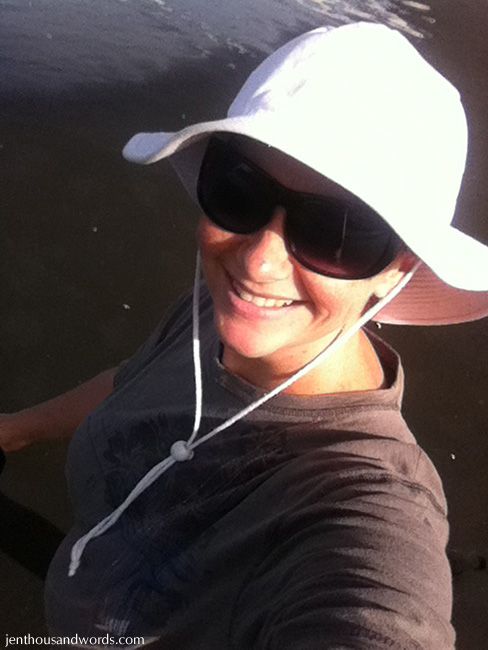 Sometimes I even
run
!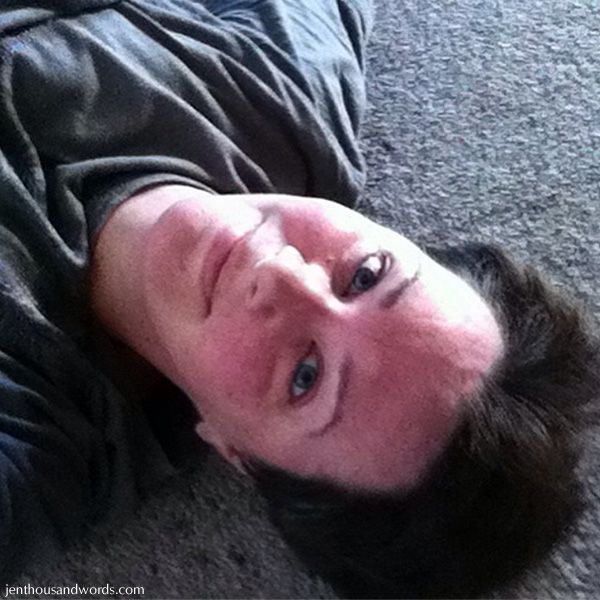 Now and again I'll go for a
hike
.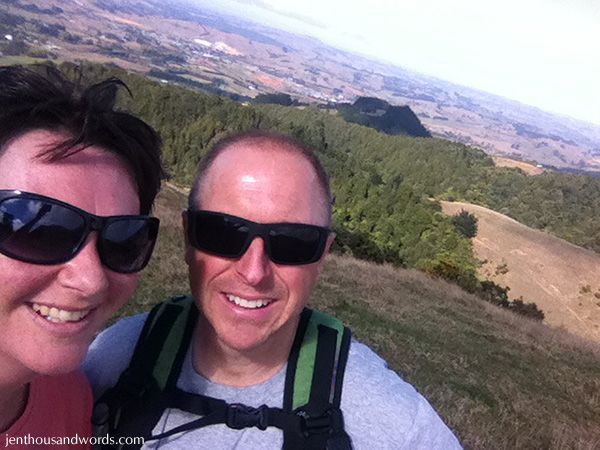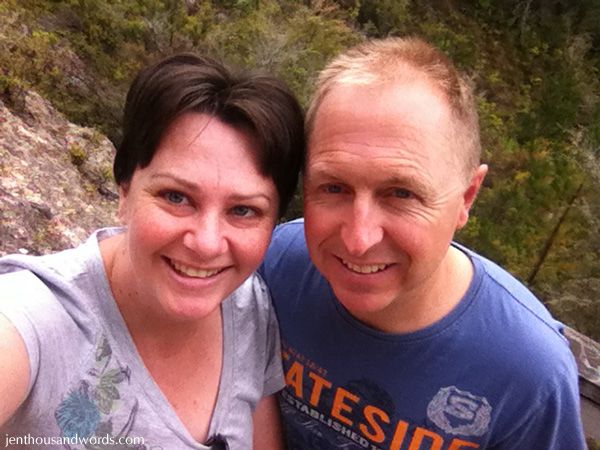 Sometimes I'll go biking - either on a nearby field or on a walkway with my family.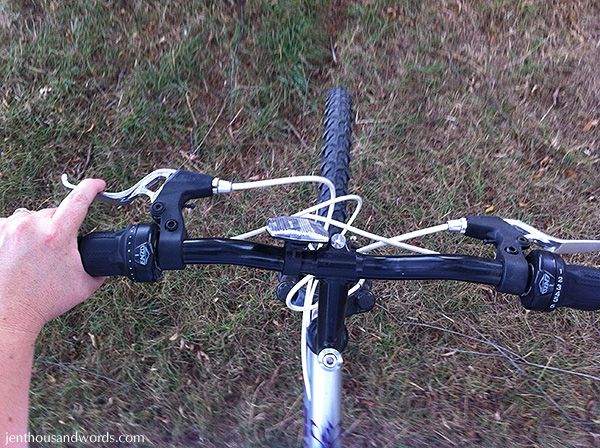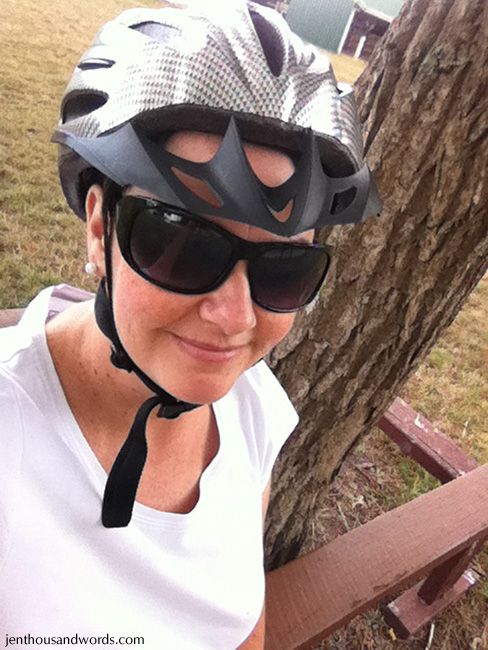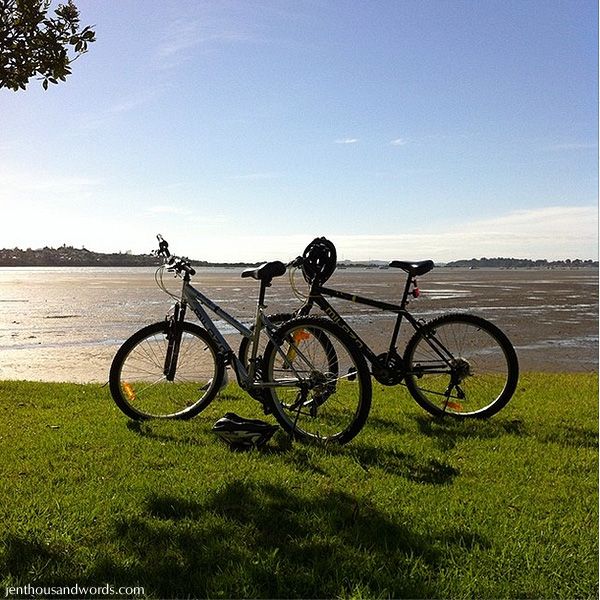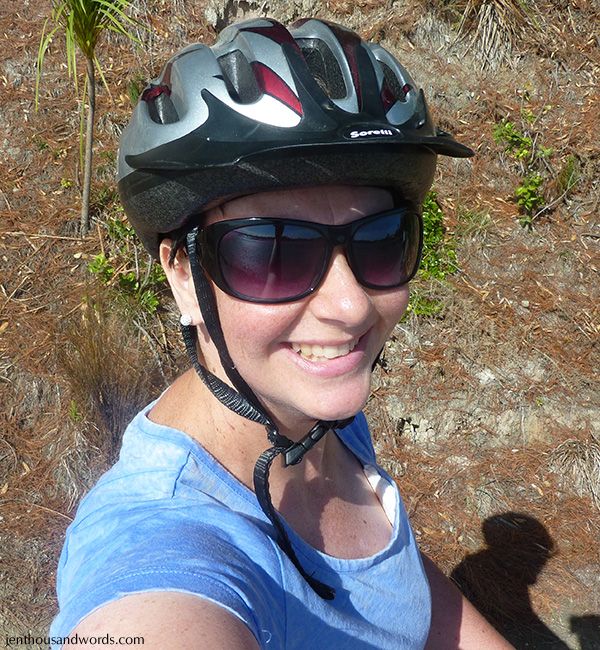 Sometimes I'll go down to the nearby rec centre and
swim
(this costs me $4.50). I've done this once so far, and swam 30 lengths. Although it's a small amount of money I'm still loathe to spend it when I usually exercise for free, but it's a great rainy-day or too-hot-weather option.
Sometimes I'll go down to the high school and play
tennis
with Grant or as a family.
Sometimes I'll do the
P90X
one-hour
stretch workout
. I tried the plyometrics one once and it nearly killed me - I only managed to do half of it and was sore for days afterwards (which is good, remember?)
Sometimes I'll do some
YouTube workouts
- either one on its own or a few strung together. These are some I like:
Beginner strength workout
Ab workout
Leg workout
Bum workout
At home workout
Dynamic stretching warm-up
10 minute leg workout
10 minute arm workout
10 minute beginner strength workout
25 minute beginner low-impact cardio workout
The last few are from the
HASfit YouTube channel
, which is great because he doesn't just show you a move and say, "Now do 30 reps of that" and move onto the next demonstration, he actually does them with you so you don't need to keep pausing the video.
It is important to vary the kinds of exercise you do, not only to target different muscle groups but also because not all exercise helps improve bone density. Sadly, walking doesn't, and neither do swimming or cycling, but running does.
I think we can overcomplicate things. You really don't need to join a gym to exercise, or buy a lot of expensive gear, or hire a personal trainer. Just move your body! You'll be so glad you did.
Please come back in a couple of days for the next post in this series, which is all about gear.