We receive a monthly newsletter from Auckland Council and in it they feature a walkway of the month. In May they showed the 6km walkway along the coast between Beachlands and Maraetai on the east coast. It looked great so we loaded up the bikes (Grant, Noah and me) and scooters (Daniel and his friend) and a picnic and headed out there on Saturday morning.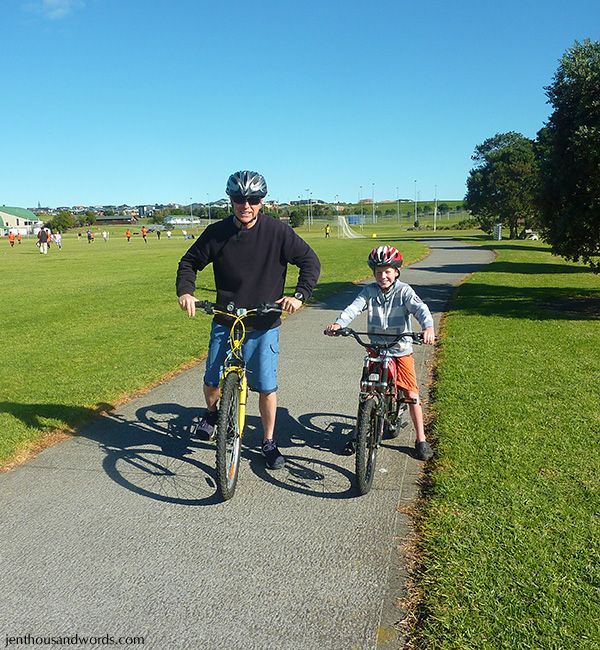 The weather was perfect - a bright, sunny autumn morning with a hint of crisp coolness in the air.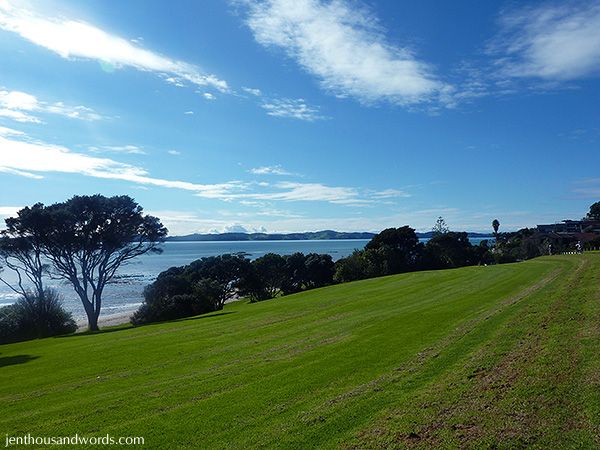 Near the beginning of the walkway we came across a skate park, and of course the guys all wanted to have a go.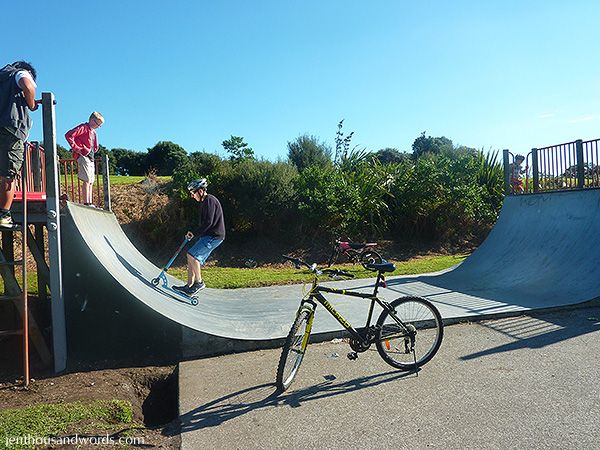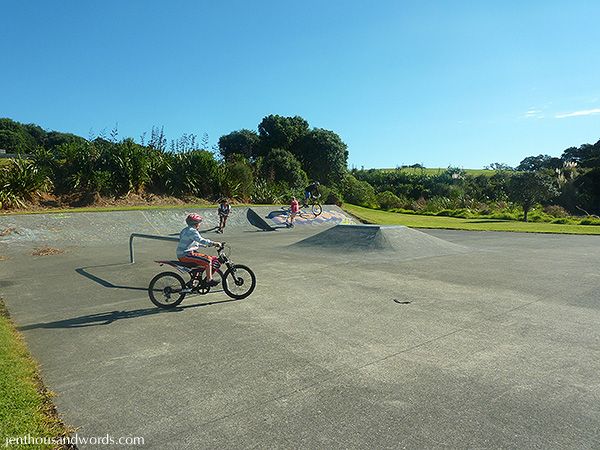 Most of the walkway is concrete, with a non-skid texture added, which made it a bit bumpy for the scooters. Daniel and his friend also found it rough going over the wire mesh covered boardwalk parts and opted to carry their scooters. Of course it was all fine for us on bikes.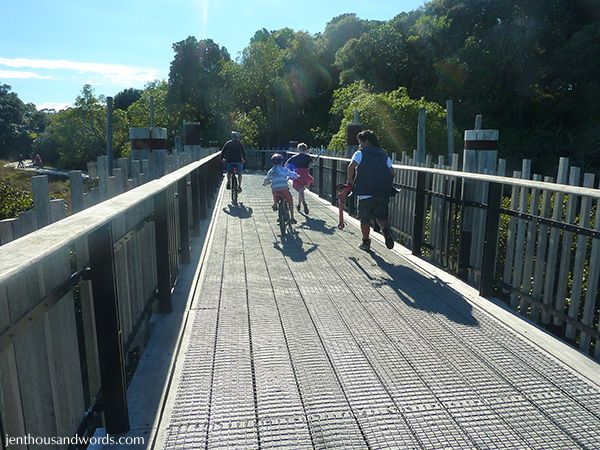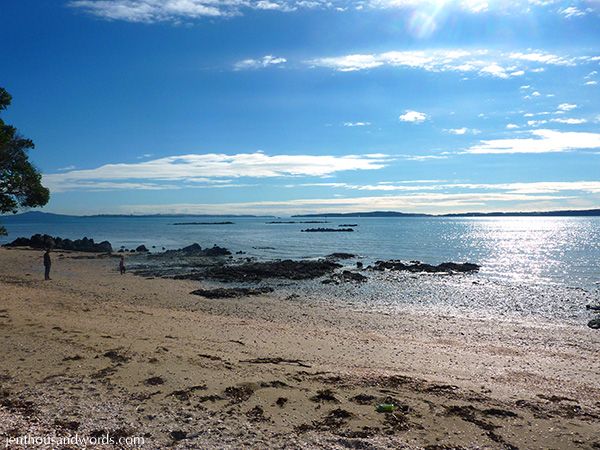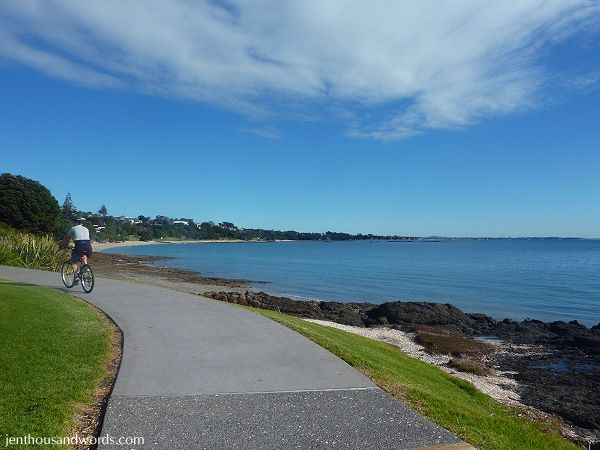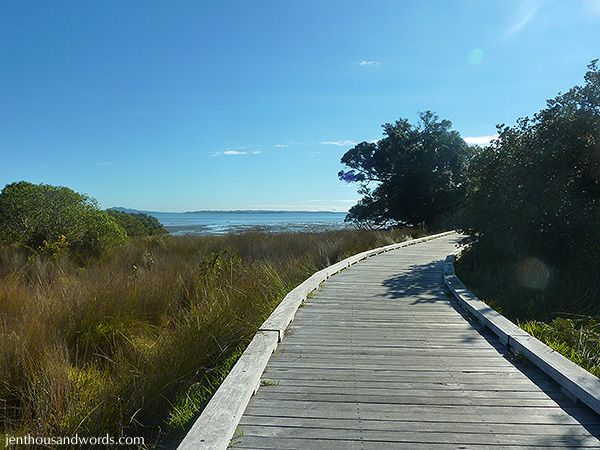 The walkway winds alongside the ocean and also through countryside.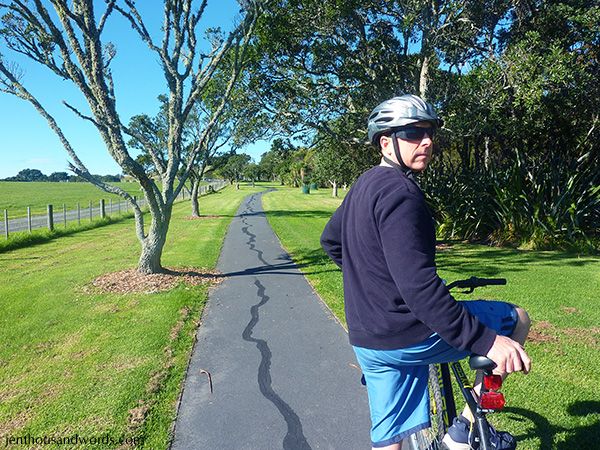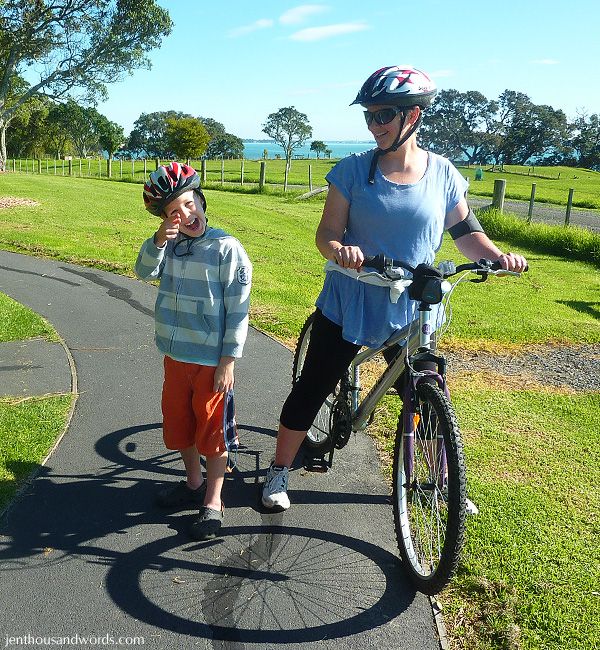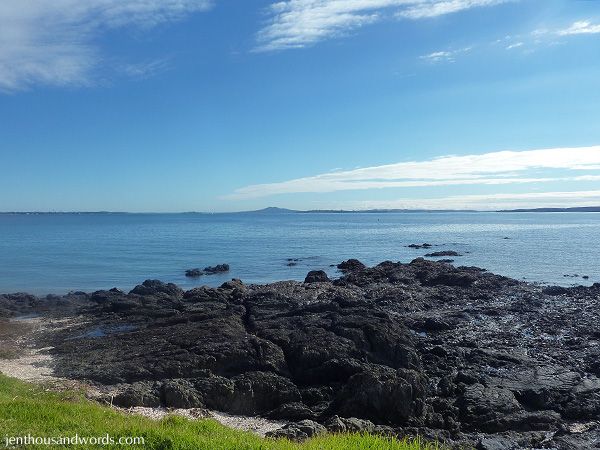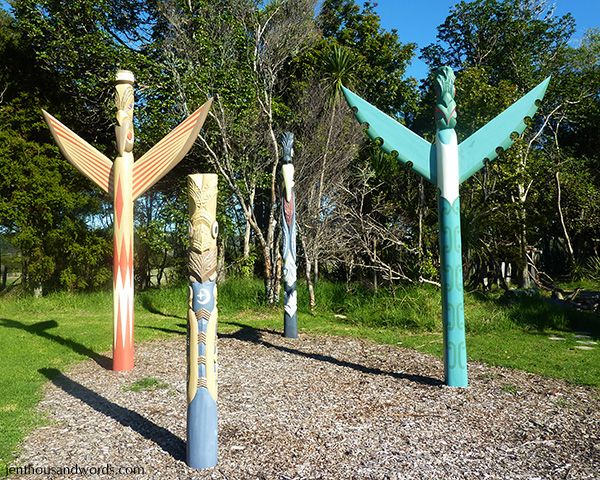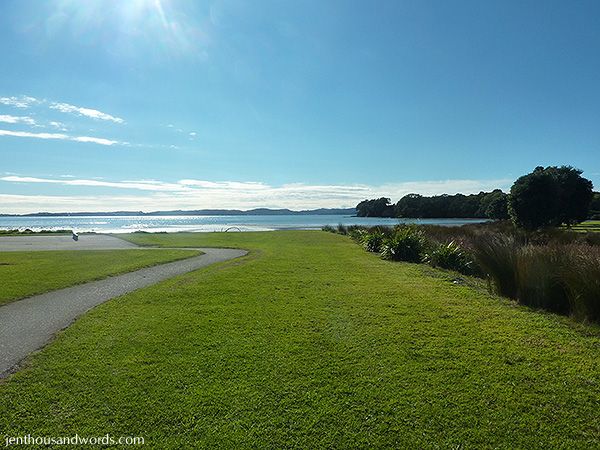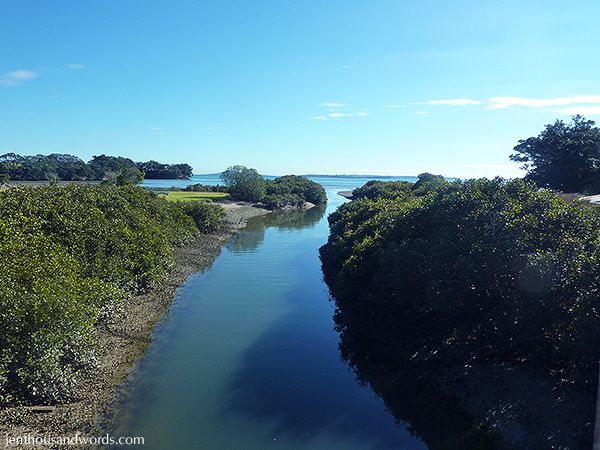 There are playgrounds along the way and of course the boys all wanted to stop and play each time. Eventually we left them at this playground and Grant and I headed all the way back to fetch the car. We cycled 8.6km in total! (That's 5.3 miles.)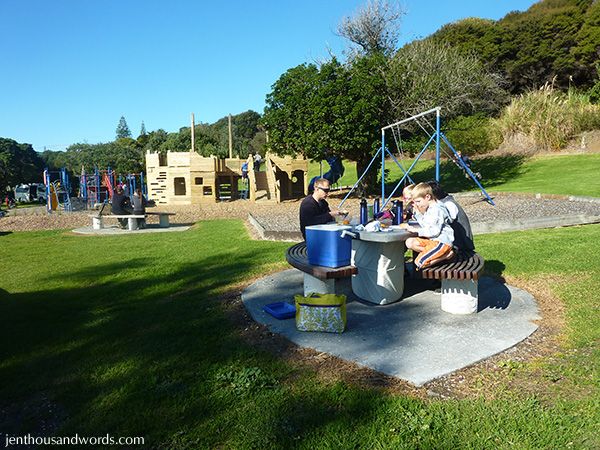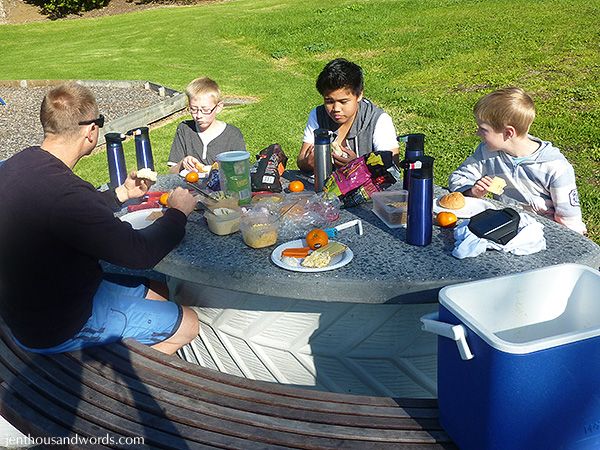 I thought I'd share what I threw together for a picnic as it's pretty typical. I've had to rethink what I pack since I can't eat wheat, so sandwiches are out (and I can't eat corn, and most gluten-free breads are made with maize meal).
This picnic was also quite spontaneous and I hadn't been grocery shopping yet so I just scrounged around for what we had in the house.
On Saturday I threw together:
- bottles of water
-
carrot sticks
-
dip
- Ryvita sesame and rye crackers
- mandarins
- I found a few marshmallows in the larder so I packed those too
- boiled egg mayonnaise
- tuna mayonnaise
- bread rolls that were lurking in the freezer
- rice cakes
- cheese slices
- the last bits of three packets of chips (one potato and two corn)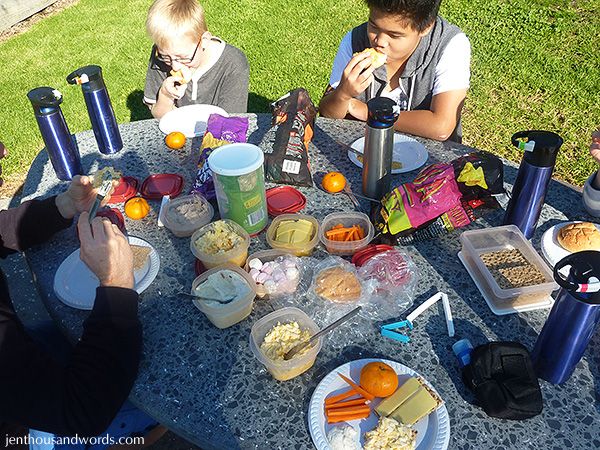 Everyone seemed to enjoy the meal. Here's what I had - two Ryvita, one with egg mayo and one with cheese (I added tuna mayo to that one); some carrot sticks and dip; and a mandarin. I think I did have another Ryvita as well (and one marshmallow!)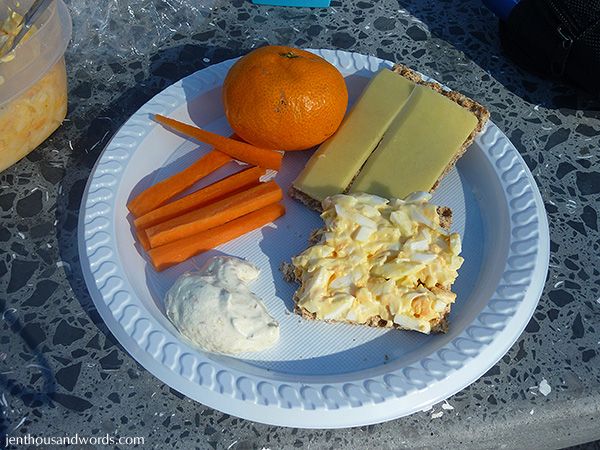 After the picnic we threw everything into the car and headed home, all tired out. It was another lovely outing, and I feel so blessed that we are able to access such wonderful areas in this beautiful country that we get to live in. It feels too good to be true.