I've been wanting a dry-erase menu in the kitchen but didn't want it standing on the counter and we don't have much clear wall space. I decided to put one onto the fridge.
I bought an inexpensive 8x10 inch frame from Kmart and pulled off the stand:
Then I hot-glued 20 magnets onto the back.
This was a FAIL! Although the magnets were chunky and there were plenty of them, they were not strong enough to hold the frame up and it just slid down on the fridge door, before falling off.
Plan B was to use clean-release velcro, which worked a treat!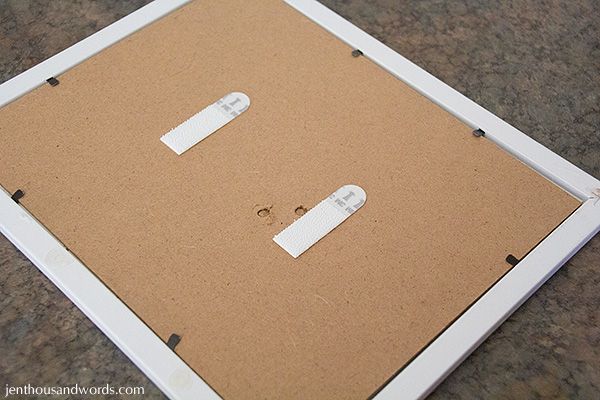 Now we have a handy memo board on the fridge that I can write our meal plan on as well as leave little reminders for myself.
I rearranged
the magnetic frames
, turning them vertical, updating the photos and replacing one of them with a phone number list for the boys. My shopping list completes the arrangement.