While shopping in an opp shop (thrift store / charity shop) recently I came across this delightful (not) picture.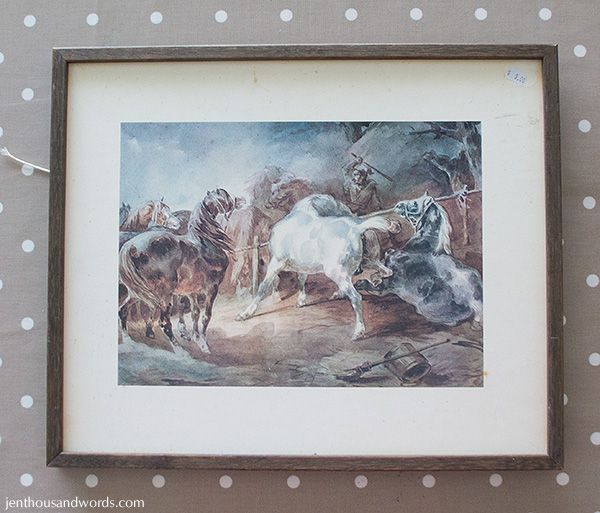 Now, if I were to have a picture of horses in my house it would not be of one showing off his testicles, with someone in the background nonchalantly beating the poor steeds with a stick.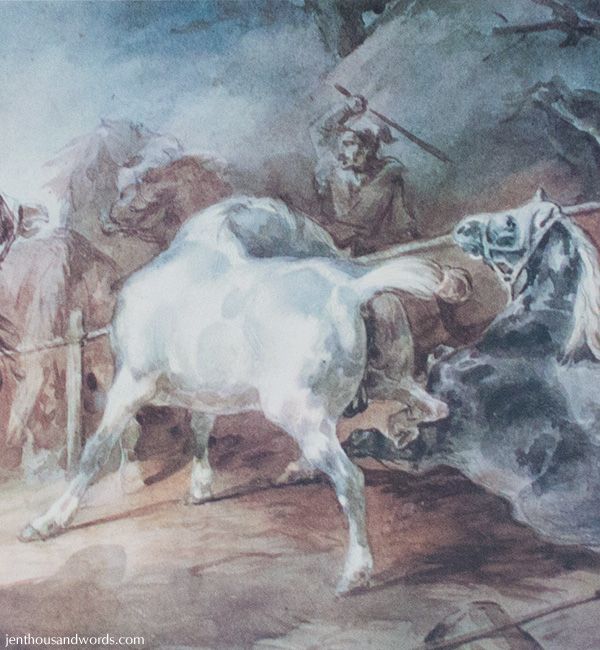 Suffice to say, it was not the actual picture that drew me but the frame, even though the glass was missing. I liked the faded, weathered look to it and knew I could make something cool with it.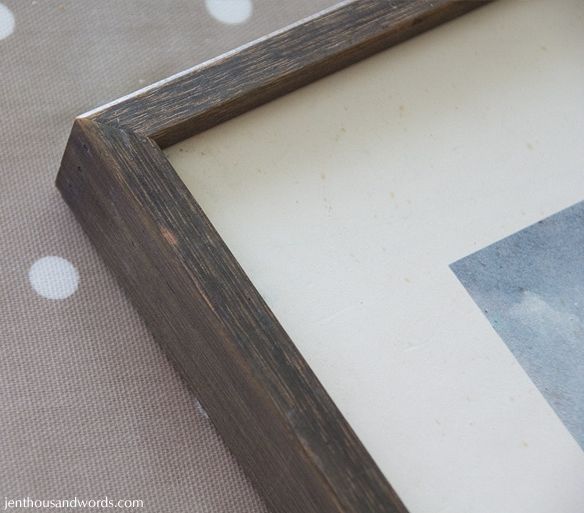 I flipped the picture over ...
... and removed the hooks and string.
Then I peeled off the ancient gummed paper tape.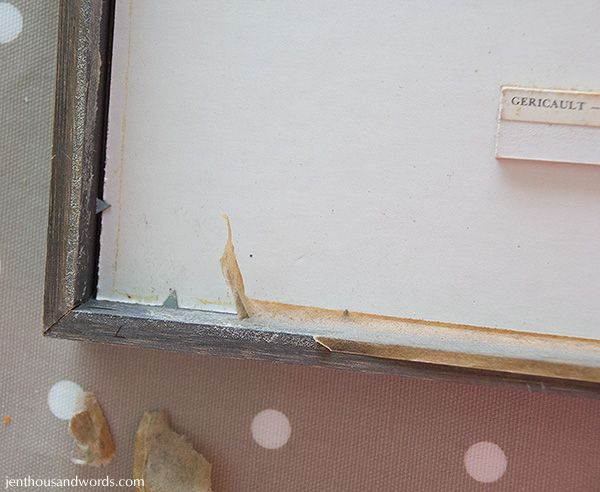 Once that was done I used a butter knife to bend upwards the little metal points holding the picture in place, and removed the picture.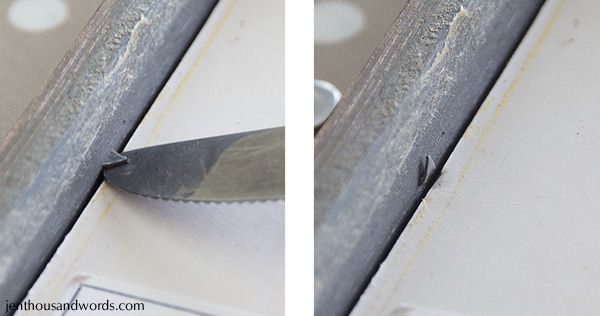 There was a lot of residue left from the gummed tape and I spent some time scraping it off with a metal scraper and rubbing hard with a damp cloth.
Then I got some leftover fencing mesh and cut it to size.
I used dabs of hot glue to hold it within the frame.
Voila! A mesh backed frame in which to hang pictures.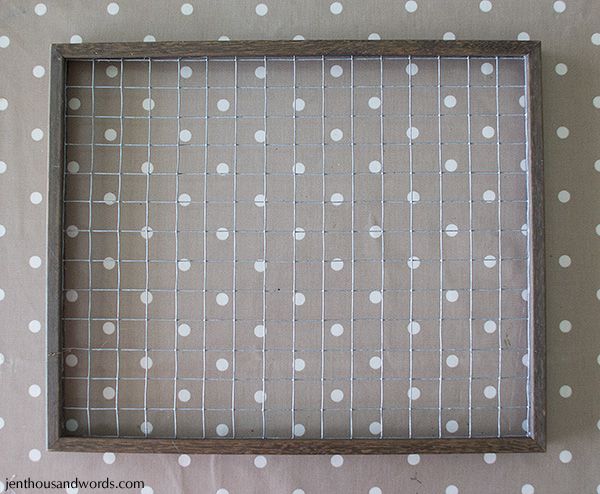 Luckily I already had some tiny binder clips (originally from the dollar store) so all I needed to do was print out some photos and hang them up.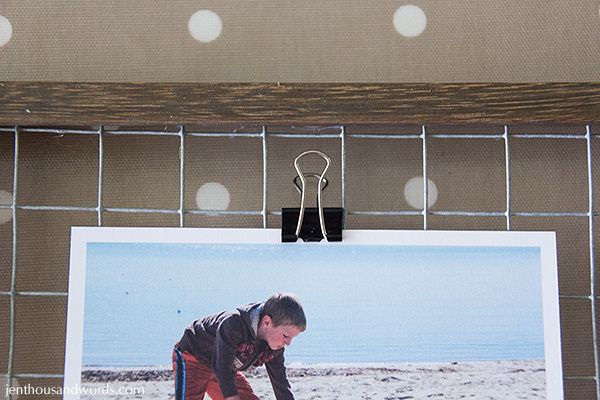 Ta da! I was so pleased with how it turned out.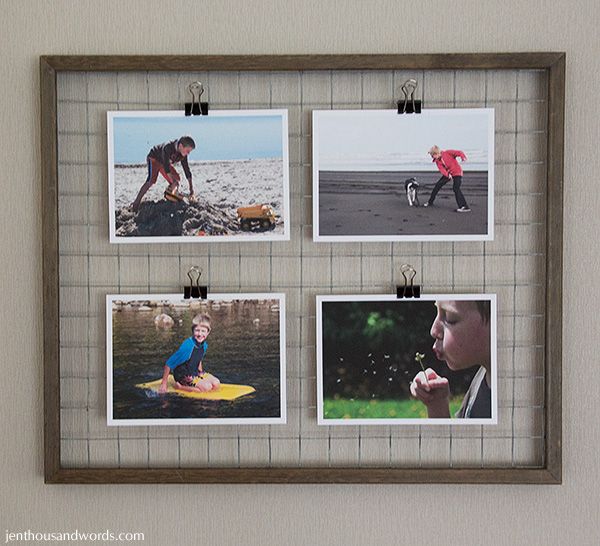 I knew just the spot for it, too - in one of the alcoves in the lounge where a clock used to hang (the clock is now broken).
Not bad for $3! Grant doesn't like how the photos bend but I really enjoy the 3D effect it gives.