I wore this outfit to go grocery shopping. I no longer wear knee length skirts or dresses when food shopping, as I find that they aren't so modest when bending over putting things in and out of the trolley!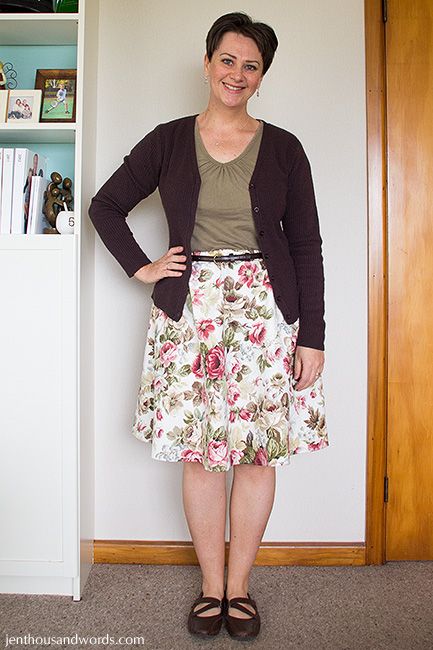 Cardigan: thrifted
T-shirt: Sainsbury's
Skirt: made by me from a thrifted curtain
Belt: came with a dress
Shoes: Clarks outlet store
Latest Blurb book offers
This post contains affiliate links, which means I get a small amount of commission should you choose to click through and order products. I wouldn't be a Blurb book affiliate if I didn't already love their products, and wanted to share some discounts with you. Oh, and scroll to the bottom for Fashion Friday.
Offer:
Save 20% when you purchase two or more books (up to $150 in savings)
Offer: Save 30% when you purchase five or more books (up to $150 in savings)
Valid:
17 December - 19 December 2014