Noah was getting very frustrated with his duvet cover. It always seemed to slip sideways in the night, ending up like this: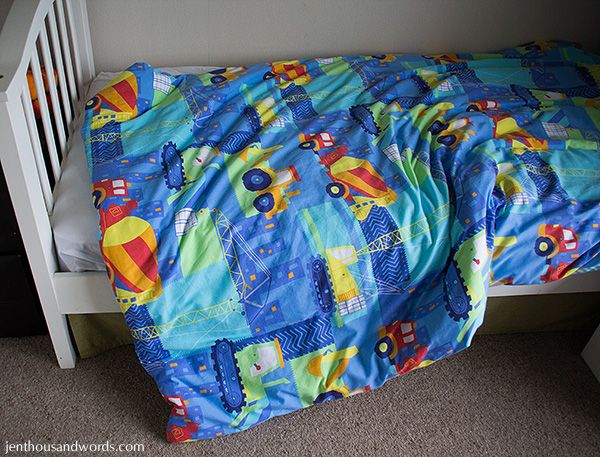 Luckily, it was an easy fix. I simply cut off the central strap of a pair of dollar store suspenders ...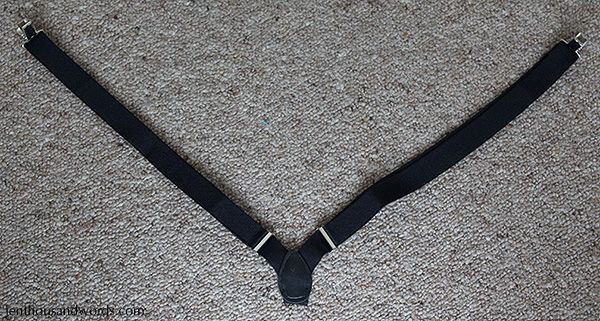 ... clipped the remaining two clips on either side of the duvet, making sure to catch the duvet as well as the cover ...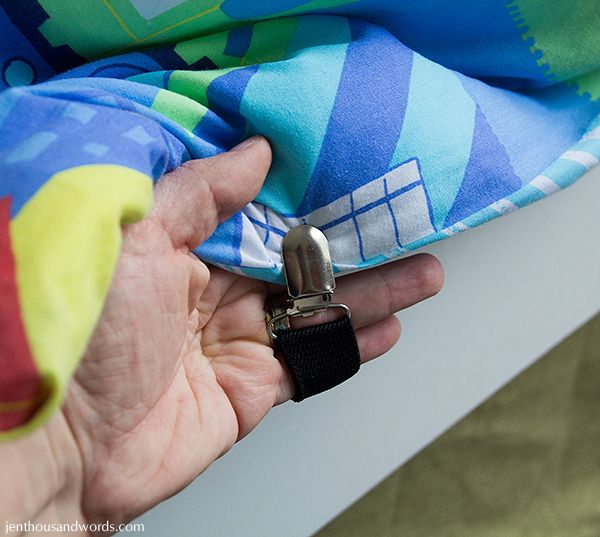 ... and slipped the strap underneath the mattress.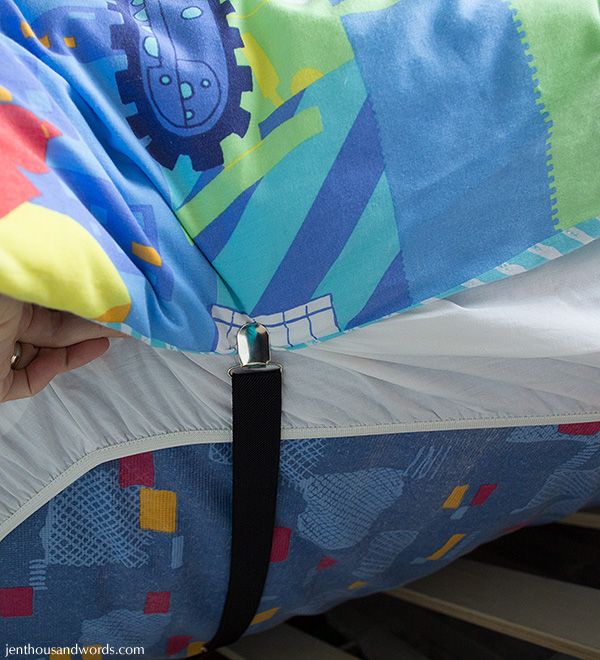 Voila, no more sliding duvet! His bed stays tidy and to make it in the morning he just straightens the top of the duvet and puts his pillow neatly in place. The strap is right at the foot of the bed so it isn't confining in any way.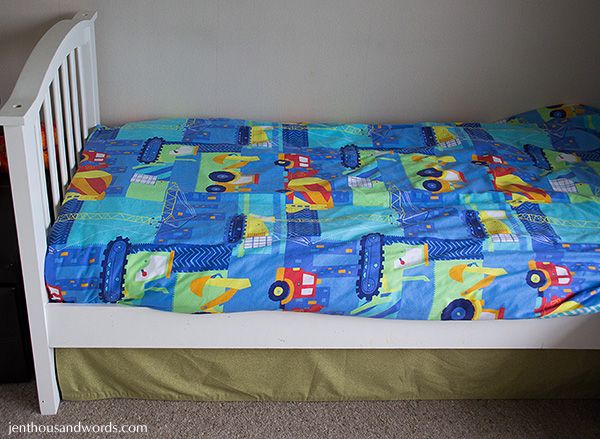 Don't you love a quick fix?