We've gone unconditional on the house! I know the house-buying process is different in every country, but how it happens here is that you see a house you like, put in an offer to the owner via the estate agent if one is involved, or in our case directly to the owner as it's a for-sale-by-owner property, and negotiate until both parties agree on the price.
This offer is considered conditional - you can specify which conditions you want met before going ahead, usually a builder's report and LIM report (it's a land report from the council dealing with information like flooding, council resources on the land, etc). You can pull out if things come up in the reports that you don't want to deal with, or renegotiate with the vendor.
As I mentioned
, our building report came back saying that the house and garage roofs both needed immediate replacement, and the gutters needed cleaning out, and the hot water tank is 56 years and also needs replacing. We renegotiated a lower price with the vendor and then all we were waiting for was the LIM report. That came through yesterday and everything in it was fine, so we went unconditional - both parties are locked in now, and we pay a deposit to the vendor.
All that has to happen now is the bank fronts up their share of the money (mortgage), we supply the rest of the deposit, and transfer of title takes place and the house is ours. It's been such smooth sailing and SO much less stressful than the process in England, where the entire chain of house buyers and sellers can collapse at the last second, even on moving day!
Okay, so all of that waffle aside, I'm sure you're dying to see the house, judging by a few comments I've had on
Instagram
,
Facebook
and
YouTube
.
The house was built in 1961 and it's a 3-bedroom weatherboard home with a cinderblock garage, and sits on half an acre with mature trees, including an apple tree, plum tree, and apricot tree. We are so excited to get in and begin tweaking it! The number one deal-breaker when we were
looking at houses
was indoor-outdoor flow - we wanted at least one living area (dining room or kitchen or living room) to look out and have access onto the back garden. This house has it in spades! The dining room and living room both have French doors onto the sun drenched patio, from which the garden extends.
At last, here are some photos to give you a glimpse (I didn't take the photos, a friend of the vendor did).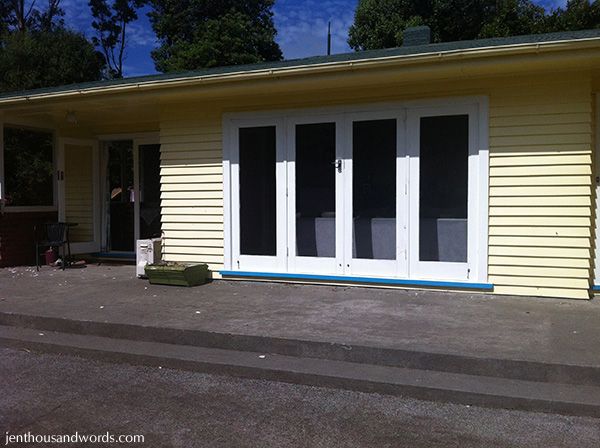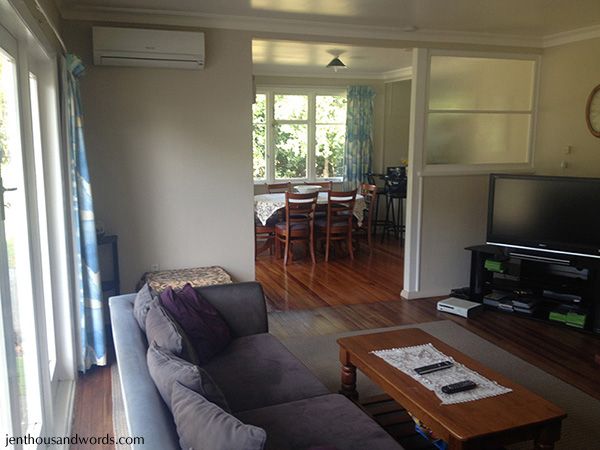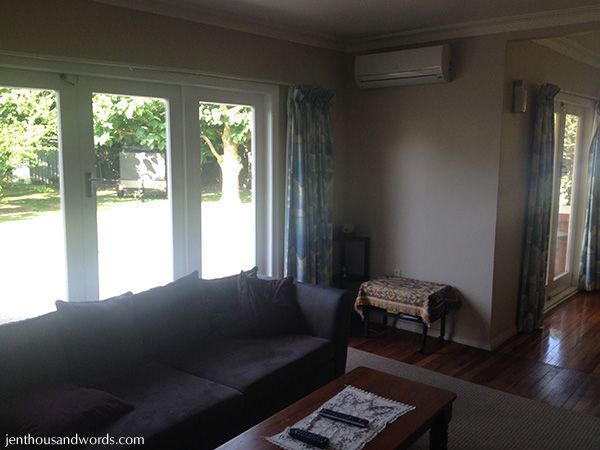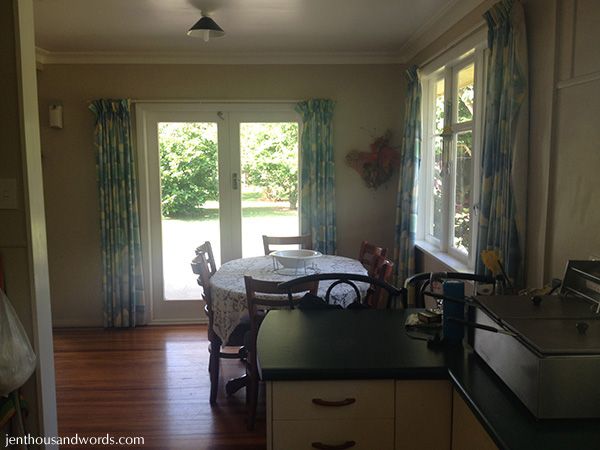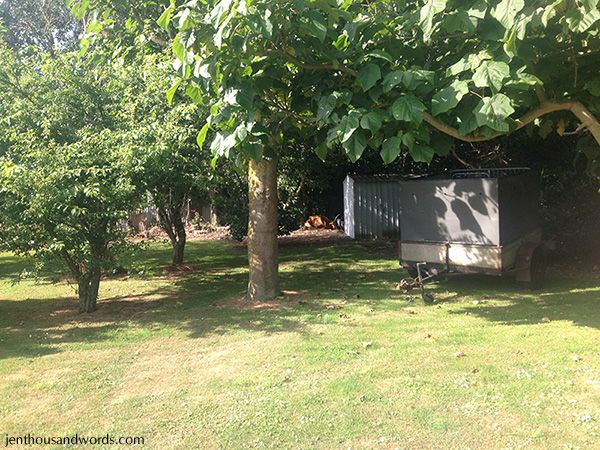 I feel like I'm constantly (at least in my head) squealing like Cher at the end of this clip ("Project!"):
Not long to go now!!! We move on Monday!