We are very lucky to have half an acre of land, including lots of mature trees - many of which are fruit trees. I thought I'd show you a few photographs of the undeveloped space. We will have our work cut out for us, but we hope to be here for many years so we will just take our time making changes to the garden.
I popped outside to snap these photos before the sun set, so maybe not the best lighting but you get the idea.
This is the view from the front door.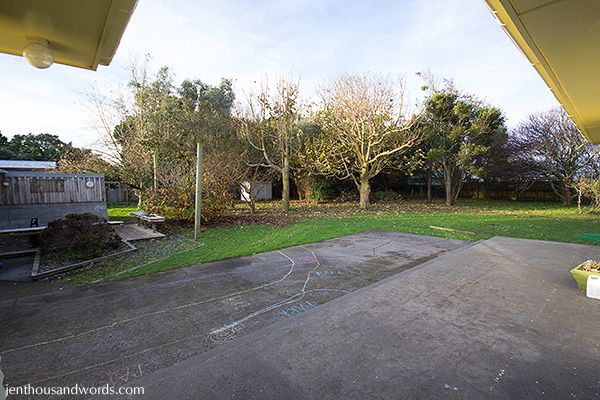 The view from the gate.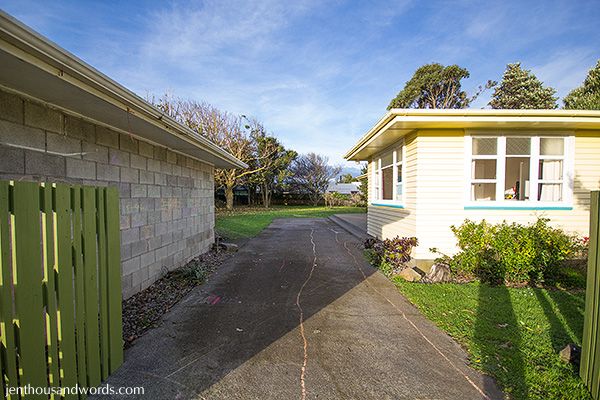 If you step inside the gate and look to the right you'll see this. The windows on the right of the house are the bedroom windows.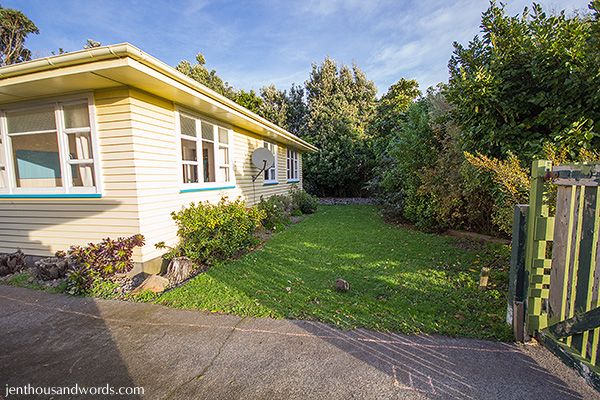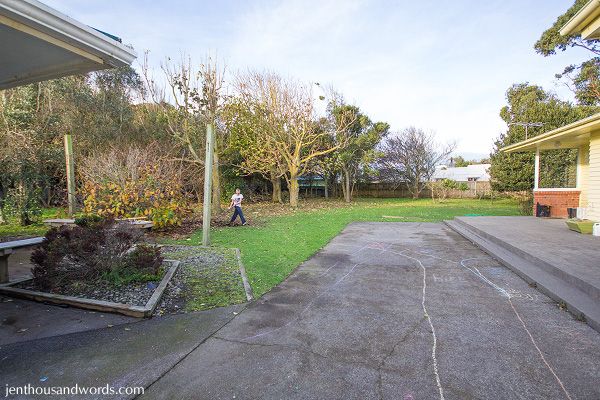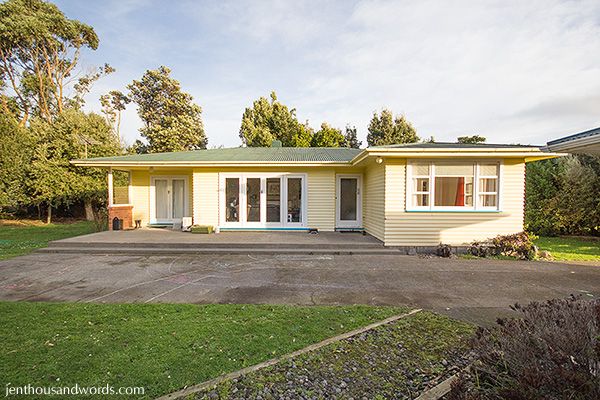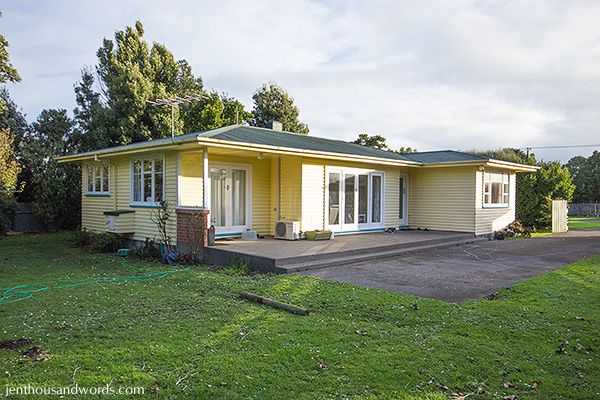 Standing in the back corner and looking back towards the house.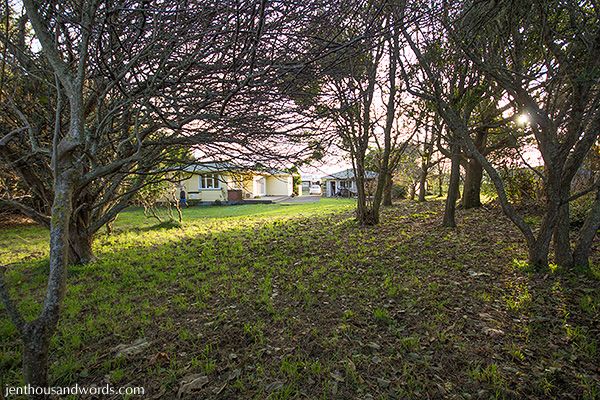 At the back fence.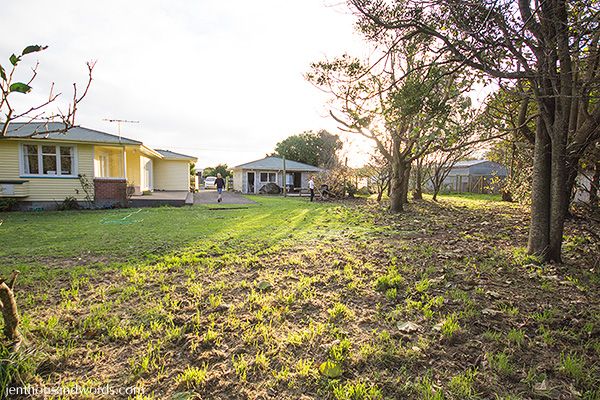 Standing next to the random shed.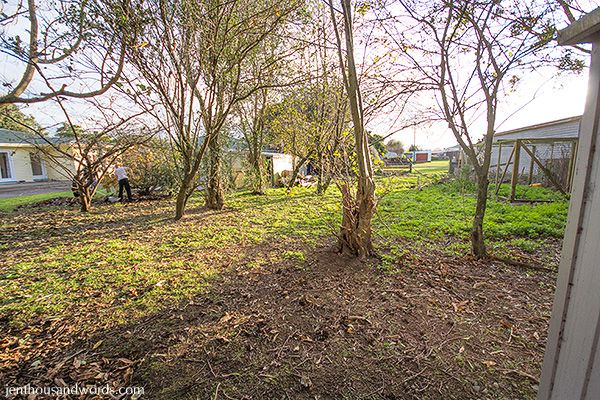 The right hand fence is the boundary. We have a second gate back here. I think a previous owner used this as a vegetable plot, although it's just a mess now. The timber frame you can see on the right used to be a chicken run.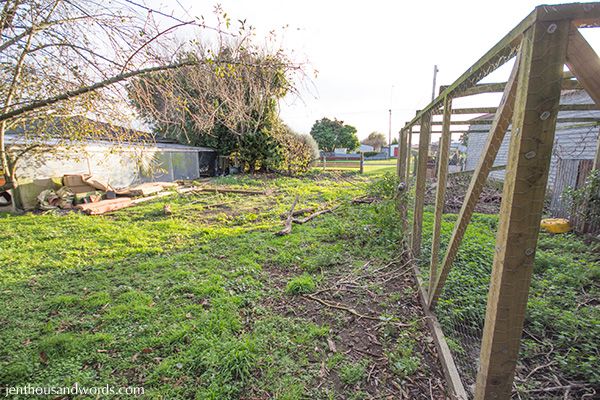 Standing at the gate. The big structure on the left is the neighbour's shed. You can see our white shed a bit further on behind the old chicken run. On the right is a lean-to with plastic around it which I'll show you in a minute.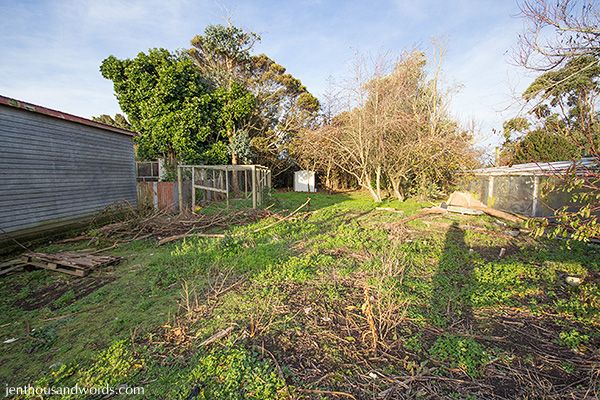 Here is the lean-to.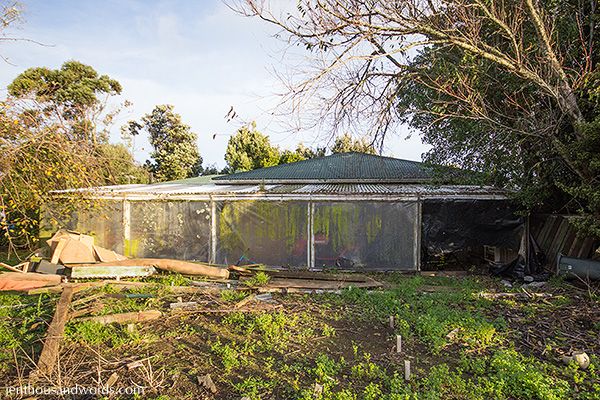 It's kind of a mess. It's attached to the sleepout / garage and is full of junk.
The previous owner left so much trash in here. We have to hire a skip to get rid of it.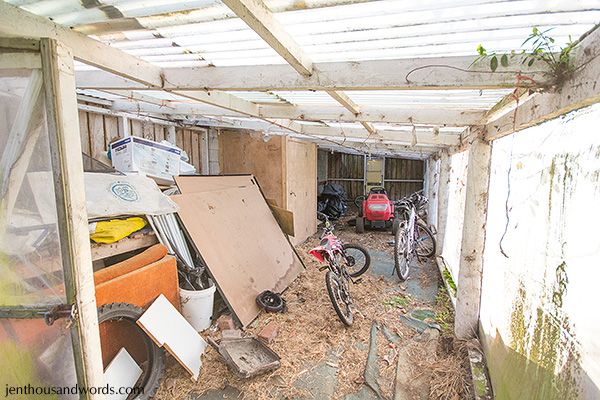 Inside the lean-to is a random toilet and basin!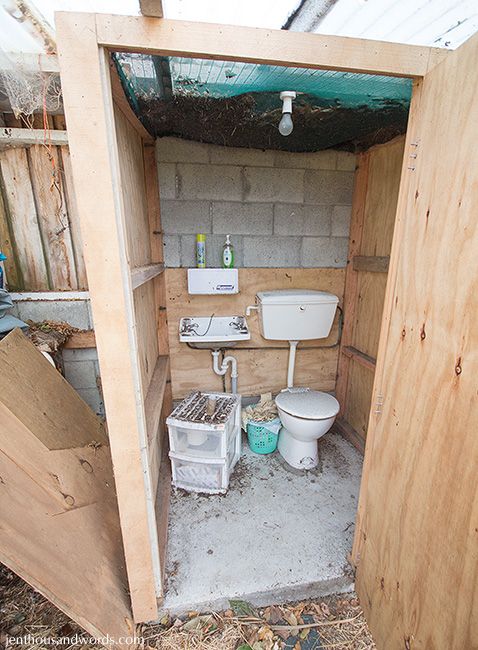 Facing back towards the street you can see the house on the left and the garage on the right. Half of the garage has been converted to a room which is the sleepout.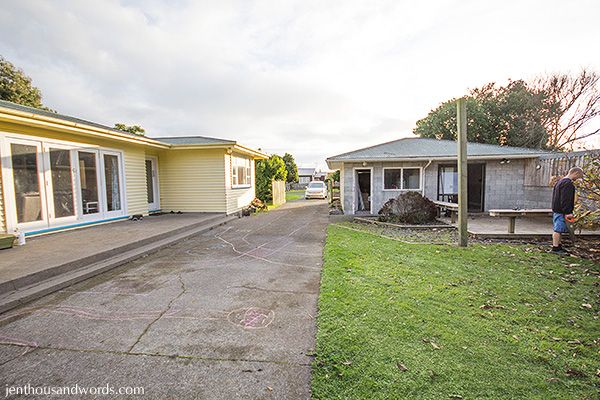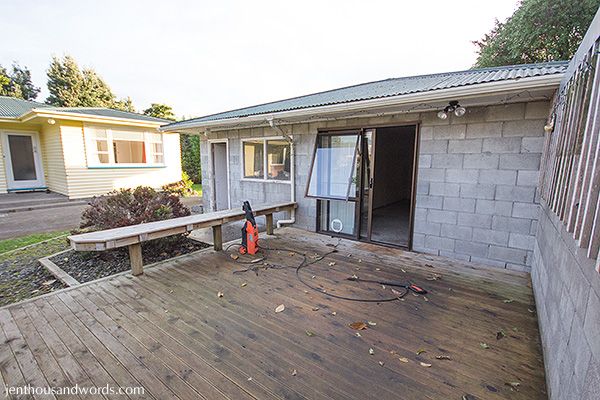 Behind the house you can see the back door.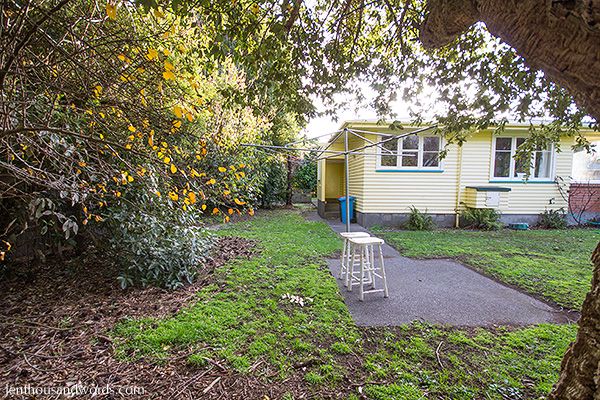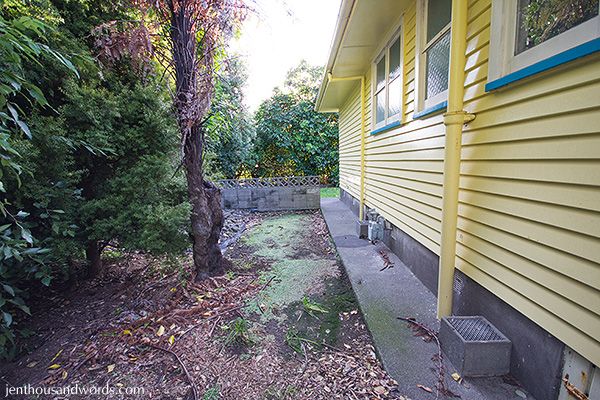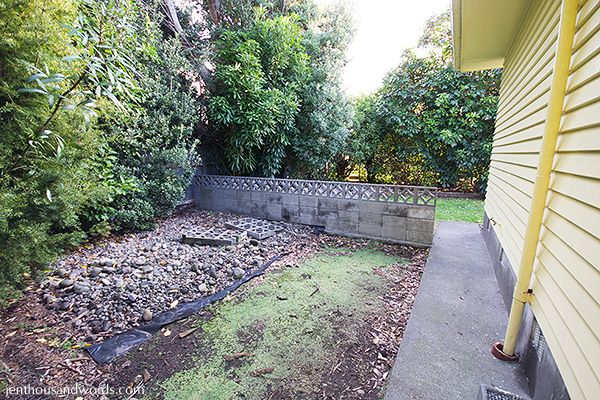 See this little corner?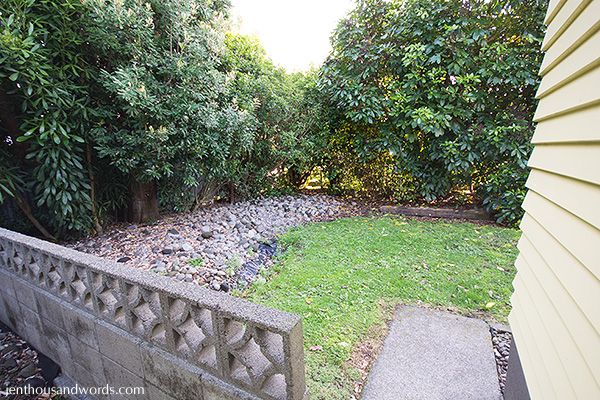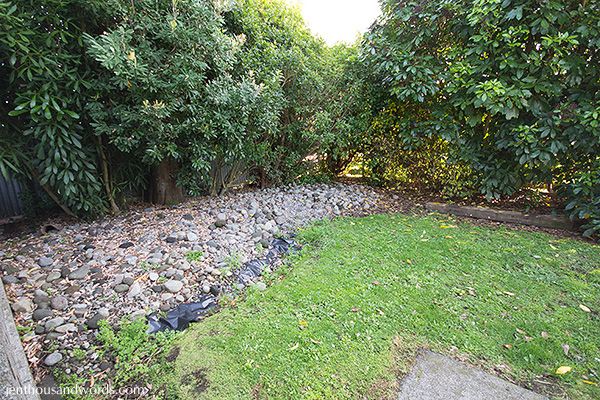 It is a sheltered, sunny spot and I'd love to make a little hideaway corner here, with a covered bench and lots of plants. Somewhere to go and read and relax. This is the view of the house.
To the right, back along the rear of the house.