I love my new desk! It's working so well. There are a couple of changes I still need to make before I share the full reveal, but I wanted to show you how I added a little more storage to this area.
First, I bought a basket from Briscoes that was the perfect width and depth. I also bought these little wheels: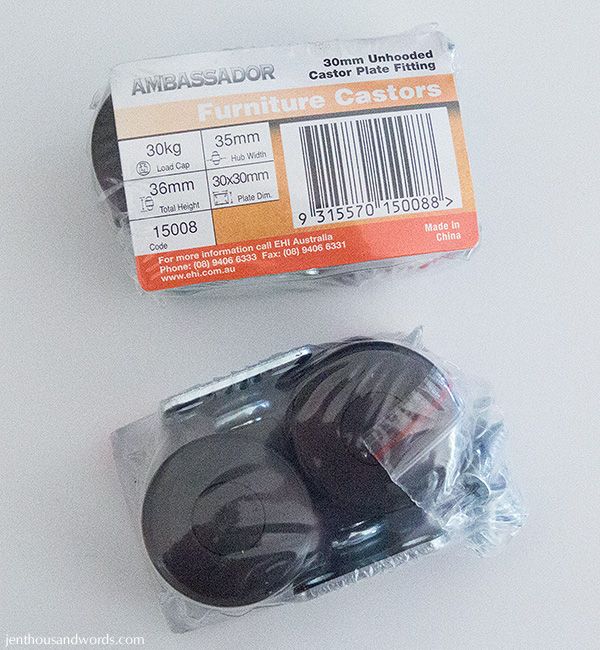 I had a piece of wood that was the perfect width and I just had to cut it to the right length and paint the edges. I screwed the casters underneath ...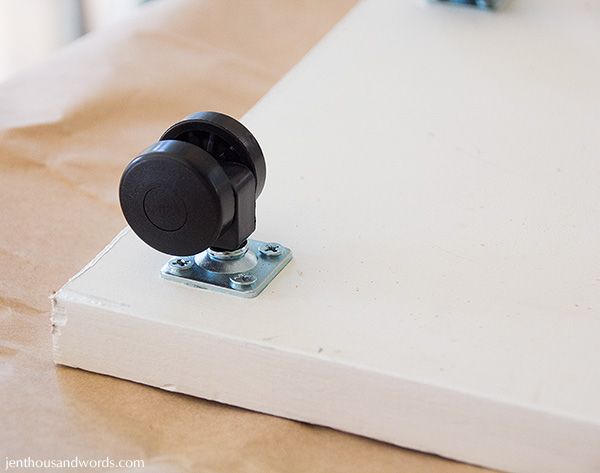 ... then added the basket on top, fastening it on with screws and washers.
Once I popped the liner back in it was ready for use - storing my cameras, lenses, and Speedlite right where I need them.
Ta da! Extra storage that is super easy to access.