So a year down the line we have changed some things in the garden. You can see all of the before photos
here
; I'm just going to share the areas today that have changed. I'll post each before and after together so you can see the comparison.
The biggest change has been to the garage and sleepout - we now call it the guest house, as we've developed it somewhat inside (more on that later).
A year ago:
Now: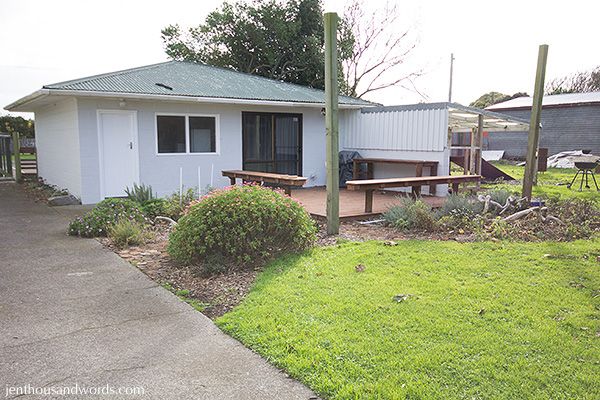 I painted the walls and trim, Grant and I stained the deck, I made a rolling table for the deck, and I pulled up the old stone path and planted some perennials. The garden is actually looking very scruffy as I popped some tomato plants in and they are done now. Next spring I'll be concentrating on more plants, and we plan to move the daisy bush.
Another angle a year ago: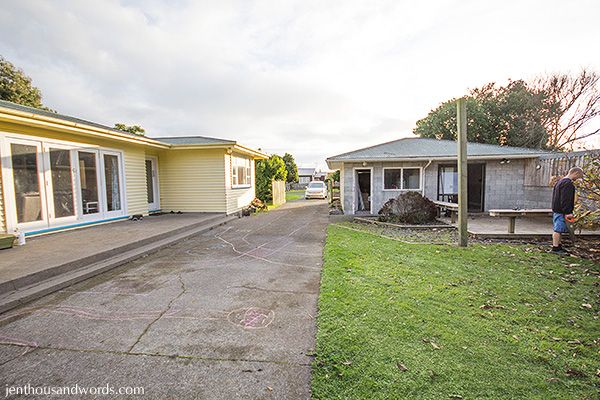 Now: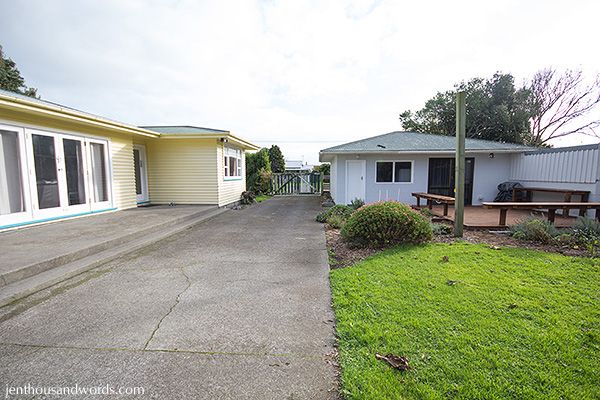 This area is behind the guest house. It used to be a long falling down lean-to. We reduced the size of it to fit in an extension to the guest house, and plan to turn what remains into a greenhouse. I've shortened and stained the potting bench.
A year ago:
Now: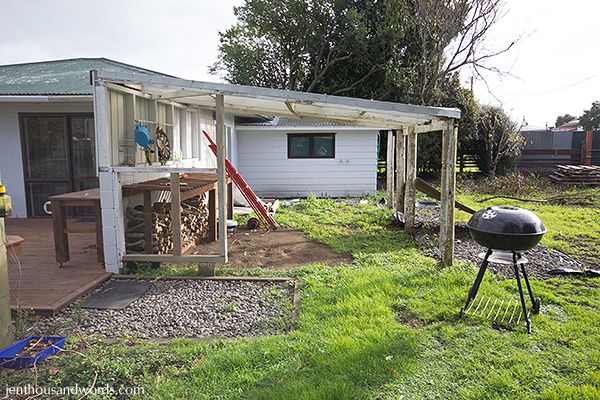 A year ago: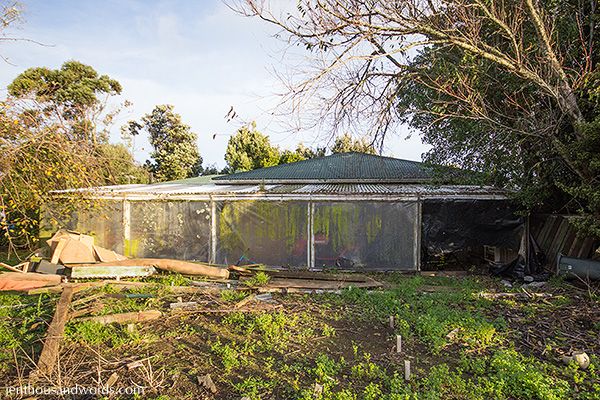 Now:
This is the view from the back gate. I added raised beds to the chicken run, and turned the inside of the chicken run into a berry garden.
A year ago: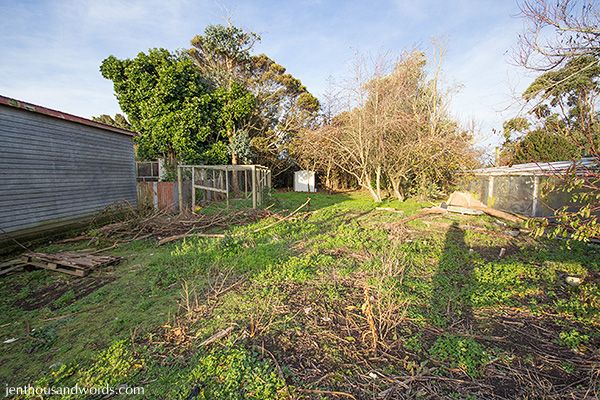 Now:
Standing next to the chicken run / berry cage a year ago: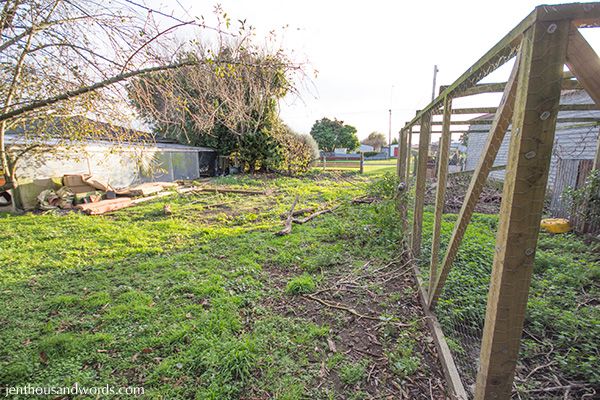 Now:
Other things we have done in the garden include a lot of pruning, having 2 huge gum trees removed, installing 3 sheds (2 for storage of bicycles, mowers, etc, and one for a workshop), and installing a washing line.
I'm just realising that I never shared photos of the inside of the guest house, but I'll save those for the grand reveal, which HOPEFULLY shouldn't be too far away. Watch this space ... you will be blown away!!