We have two narrow little beds alongside our concrete driveway. They take the brunt of the wind barreling up the drive, and are under the deep eaves so don't get full rain. One side is in full sun all day, and the other is in shade. (By the way, the house will eventually be painted the same grey as the garage).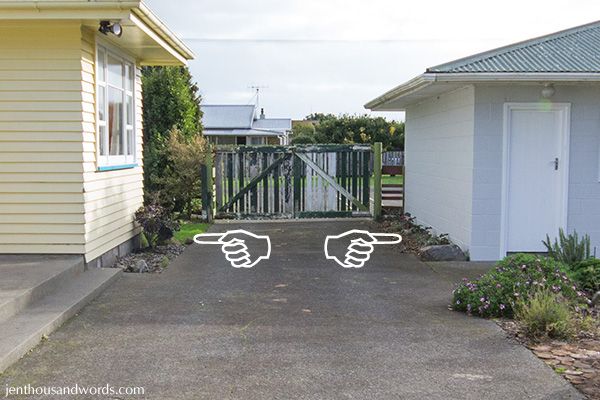 I'll start with the little sunny bed underneath Noah's bedroom window.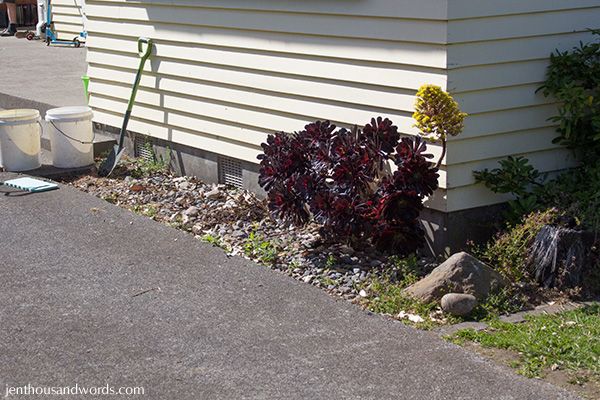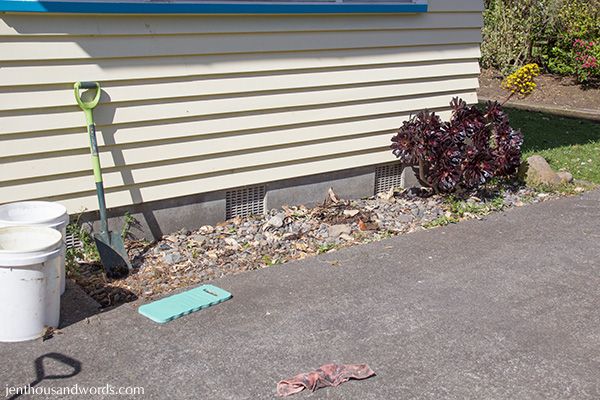 I again had to remove tons of rocks and plastic before I could plant anything. I put in purple passion, pyrethrum, dahlias, poppies, calendula, alyssum, carnations, marigolds, pansies, campanula, and a dwarf hydrangea. Here's how it looked once everything started growing:
And how it looks today, at the beginning of autumn - see how things change?
I put in seedlings from a mixed lot of seeds, not knowing what colour they would be, and coincidentally everything in this bed is quite yellow. I will mix things up next year!
Moving across to the opposite side of the driveway, and the bed that is in shade. Again with the stones!! Endless amounts of stones.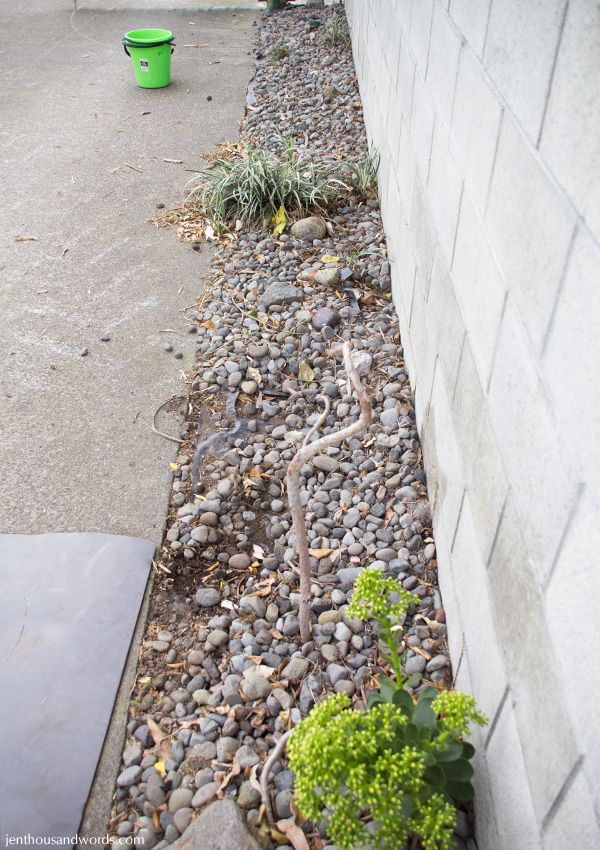 I cleared it and planted up with plants that tolerate shade: a hosta, dahlia (on the sunny end), forget-me-nots, brunnera Jack Frost, violets, dwarf cosmos, pansies, impatiens, and dwarf stock. It's looking a bit tired now at the beginning of autumn, but still better than before. Next year I'll pay more attention to it.