On Thursday evenings I host a craft evening at my home. Only a couple of friends come but it's nice and low-key and we chat as we get on with whatever projects we're busy with. Last Thursday I put together an idea that I've been mulling over for a while.
I took these two long frames (Ribba frames from Ikea):
And I put strips of scrapbooking paper in them with circle punches and letter stickers. Voila, a weekly planner showing this week and next week, that I can write on with dry-wipe marker: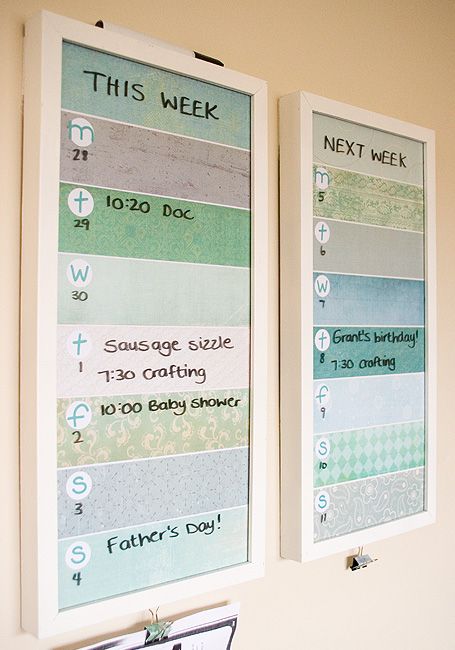 Underneath each week I stuck a little clean release hook so I can hang Daniel's weekly homework (Noah gets daily homework) or other papers that have to be dealt with that week so they don't get lost.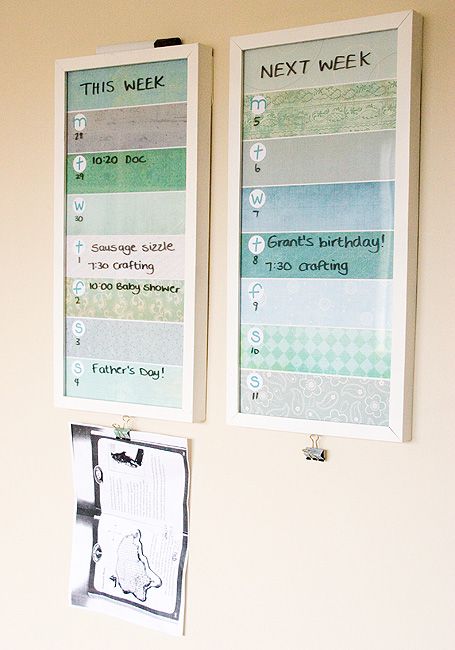 (Yes it's Father's Day on Sunday in NZ.)
I covered little clips with patterned paper: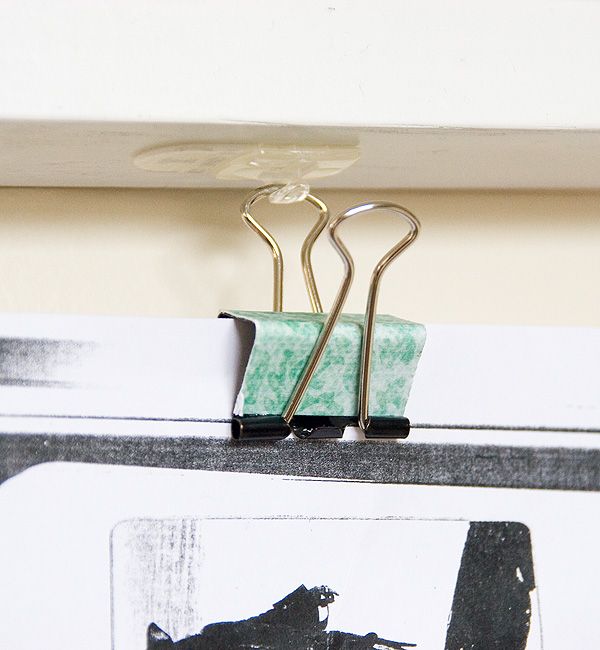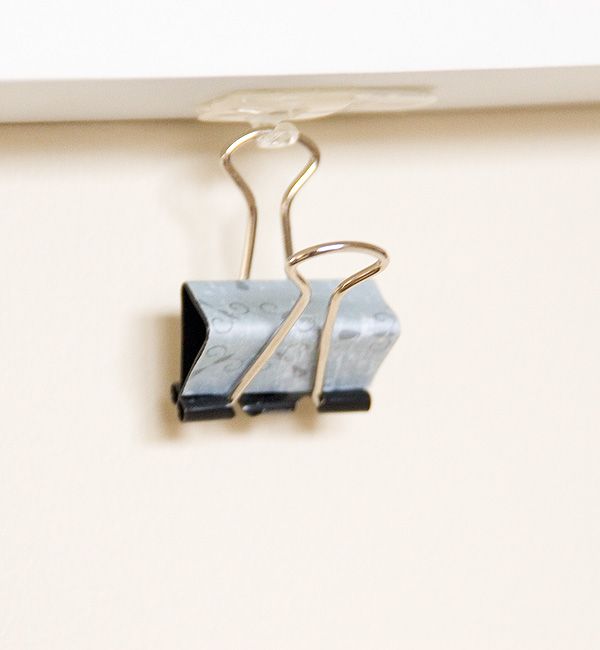 The frames hang (with clean release velcro strips) beside my desk where I can see and update them often. As this week finishes I will erase everything and write "Next week" at the top, then I'll change "Next week" on the second frame to "This week".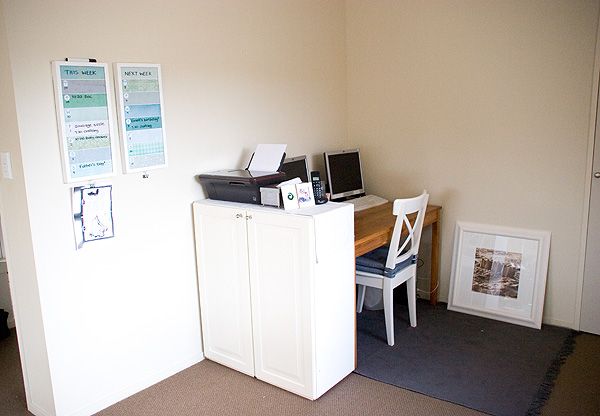 The dry-wipe marker sits on top of the frame. I plan to stick a circle of felt onto the lid to act as an eraser.
P.S. Yes I realise I got this week's dates wrong!
P.P.S. Please ignore the as-yet-unhung picture propped up against the wall. Those clean release hooks are expensive!