It's winter here in New Zealand and we don't have central heating or double glazing. Because it's not terribly cold we manage to stay warm enough but I do love having long, scalding hot baths. I decided to make some bath tea for myself so that I'm not 1) spending money on bath products and 2) not soaking in chemicals.
I do like making my own bath salts but sometimes I want to use ingredients that don't dissolve, like oats (very moisturising) or herbs. So I pulled out some cheesecloth that I had and cut a rectangle to start with.
The edge of my cheesecloth came folded over, and you can see the texture of the fabric here.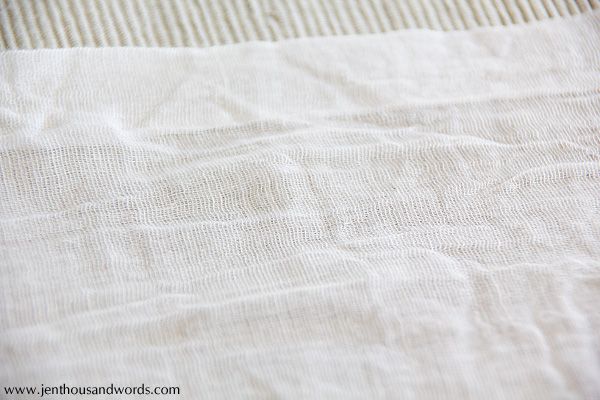 I folded the rectangle in half ...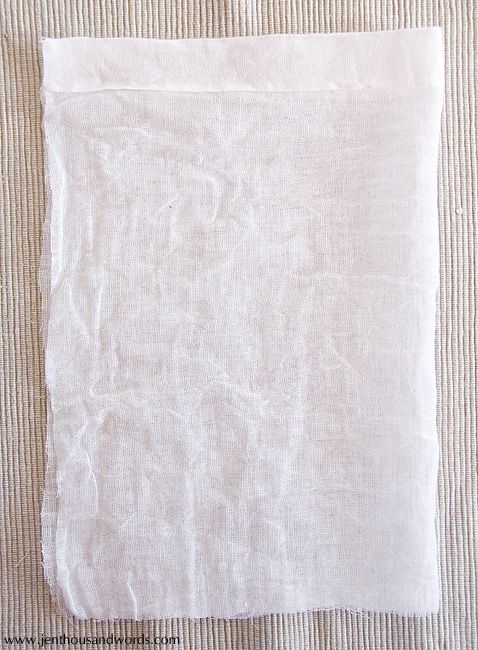 ... and stitched the side and bottom closed, adding a zig-zag stitch along the edge to prevent fraying.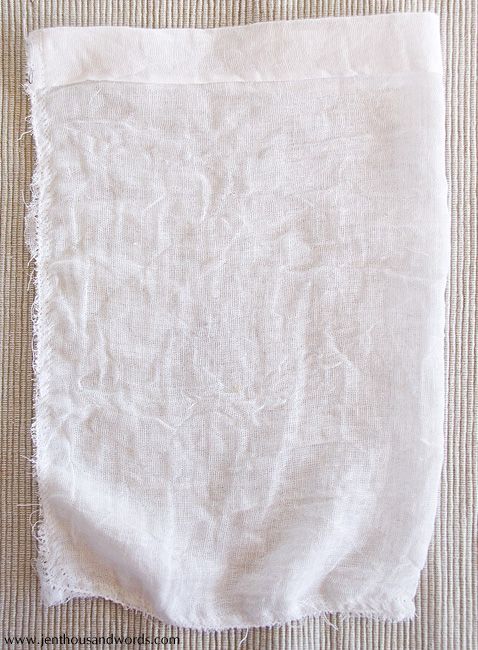 I turned it right-side-out and folded the top over outwards.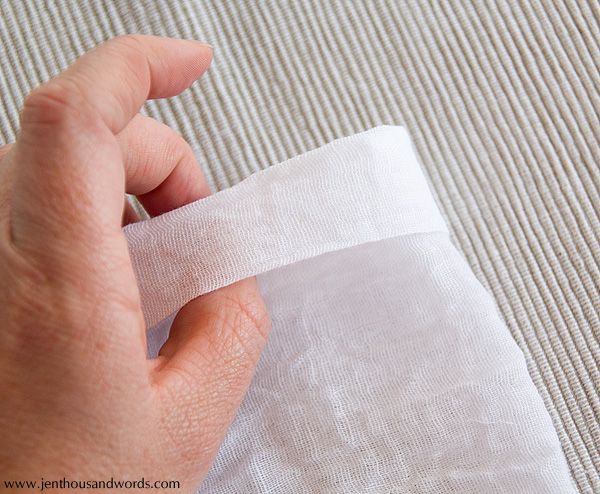 Then I sewed all around, leaving a gap.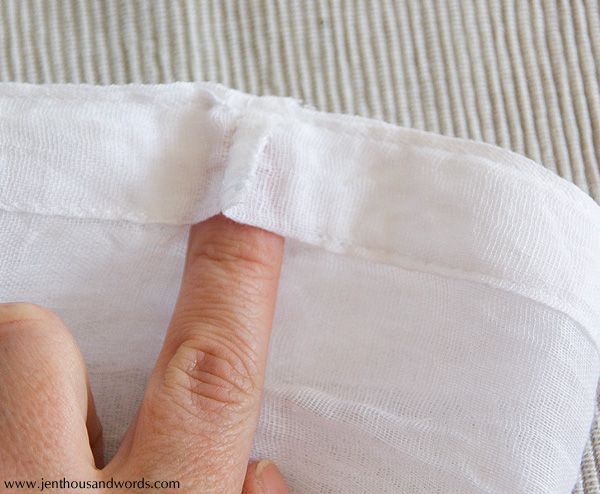 I took a safety pin and some ribbon and threaded it through. I folded the end of the ribbon a few times as I used a thin one and I didn't want it to rip or get big holes: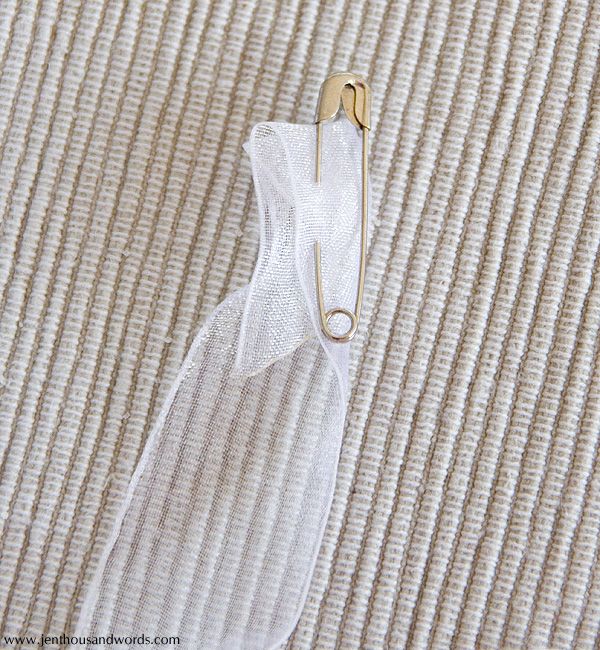 Here is the ribbon sticking out of the gap in the hem.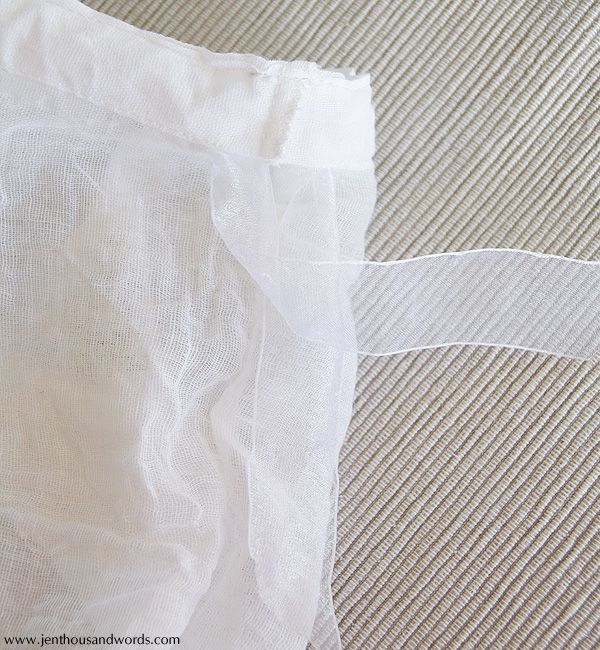 Voila, a drawstring baggie!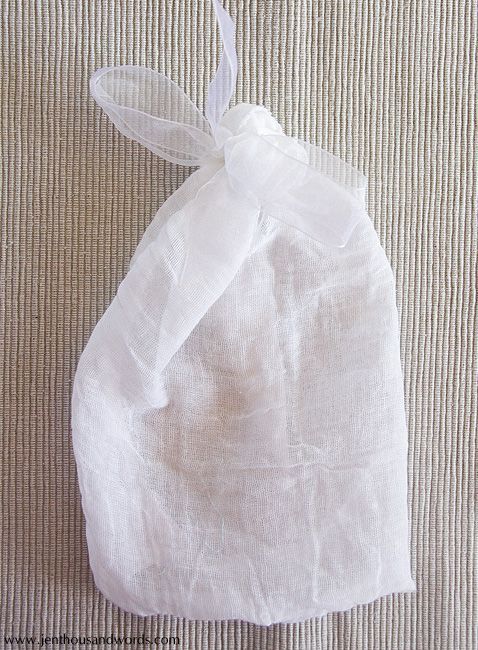 For my first batch of tub tea I took some Epsom salts, sea salt, dried rosemary (from our garden - I dried it in a dehydrator I was given) and rolled oats ...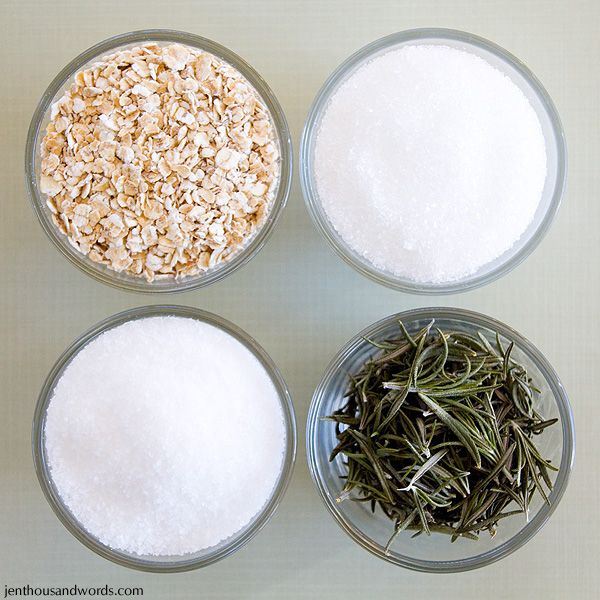 ... and mixed it all together. Now is when you'd add any essential oils: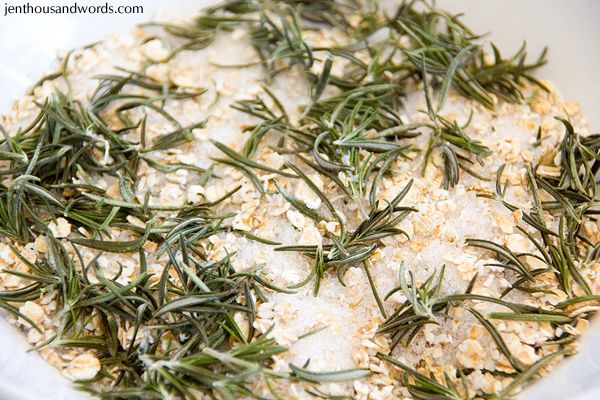 And there you go, my first batch of tub tea in my DIY tea bag, ready for use!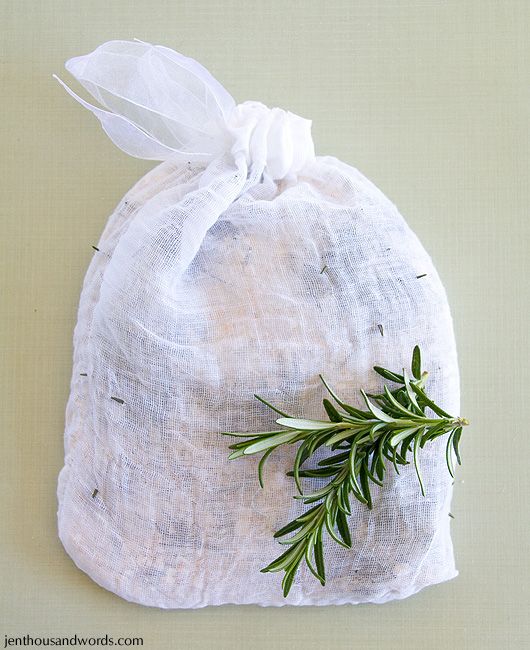 I had a lovely soak with it. To be honest the rosemary didn't really scent the water, which was disappointing, so I probably won't bother with it again. The salts dissolved well and massaging the bag produced lots of lovely moisturising oatmealy ... um ... cloudy stuff in the water, while keeping the oats contained. Overall a success and I will definitely use it again.
You can mix your own combination of tub tea, with ingredients like:
- dried lavender
- herbs (fresh or dried)
- actual tea
- cornflour (moisturising)
- Epsom salts
- sea salt
- baking soda
- oats (moisturising)
- essential oils
- citrus peels / zest
After your bath simply dump out the contents of the tea bag, turn inside out and rinse well. Let the bag dry and it's ready for new contents.