I'm kind of obsessed with laundry rooms, so I'm thrilled to finally have one for the first time! It's not big but it's a nice room which has a sweet feel to it (hard to explain) - even Daniel said it's one of his favourite rooms in the house (the other favourite being the living room)!
Looking in from the door, which is between our bedroom and the kitchen: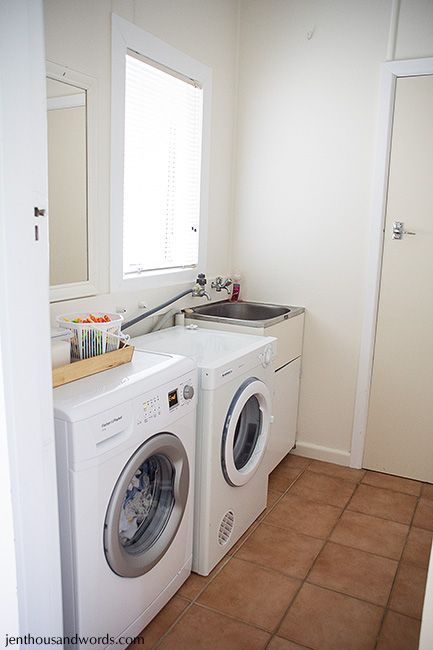 The other door leads to the bathroom - we usually keep it closed (it has a lock on the bathroom side):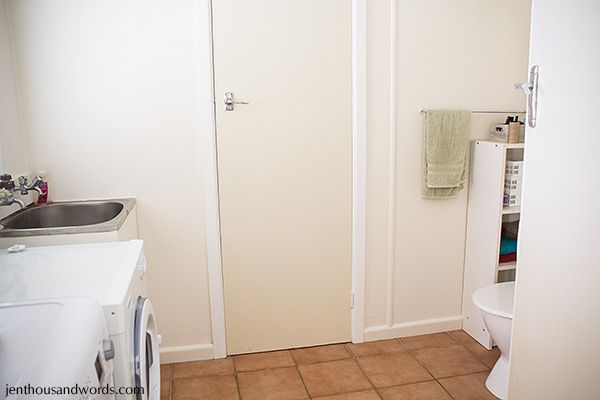 Because it's next to our bedroom we treat it as our ensuite bathroom. The bookcase holds toilet rolls, hand towels, my makeup in the plastic containers that used to live
in my ensuite cabinet
, and my lipsticks in the container on top.
(Excuse the empty toilet roll, destined for the recycling bin - I hadn't noticed it when photographing!) I would much prefer a door on the cabinet but since there is no Ikea in New Zealand (sniff, sniff ... I don't want to talk about it) I can't buy one and will have to make on sometime - in the meantime I am strict about having the toilet lid shut when flushing.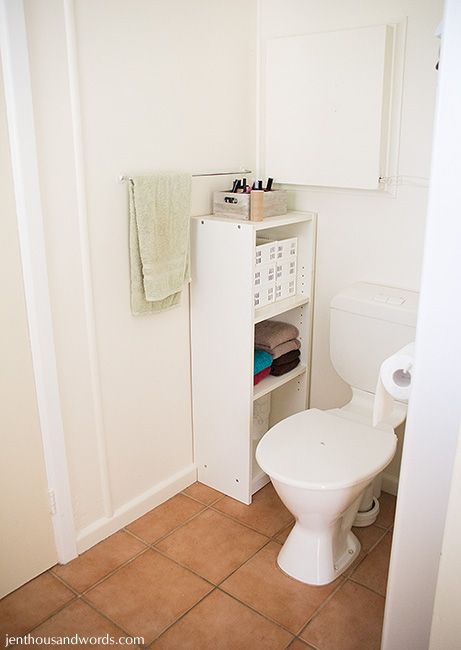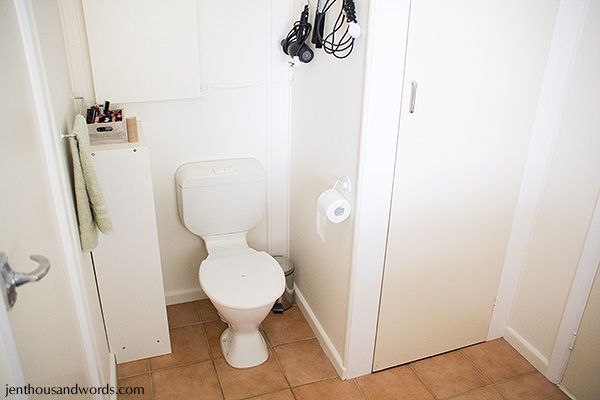 I hang my hairdryer and straighteners from the hooks that are on the side of the airing cupboard. Inside the airing cupboard is the hot water tank and shelves for towels: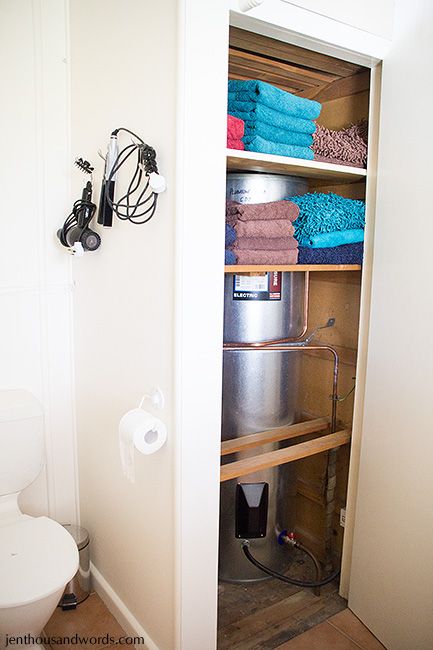 A view of the washer and dryer. We will have to get a vent hose from the front vent of the dryer and direct it out of the window when it use - thankfully, we very seldom use our dryer. I added the mirror for hair / makeup purposes, and you can see my
makeup brush caddy
hanging on the wall. I have plans to build a freestanding counter over the washer / dryer, and add a cute faux Roman blind.