I almost never buy garlic bread but recently I was craving it and had to have some. So I decided to make some quick-like, and share the method here.
First you'll need a knob of butter. Soften it in the microwave for 10 seconds or so.
Add some minced fresh garlic.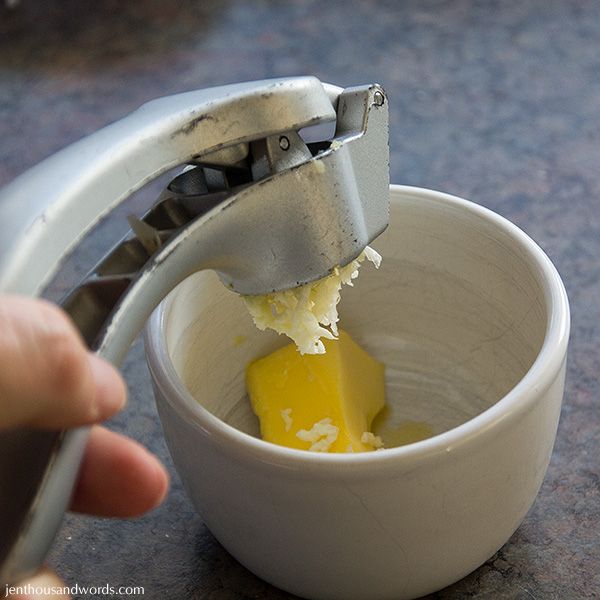 Mix it together well. Feel free to add any herbs you like at this stage.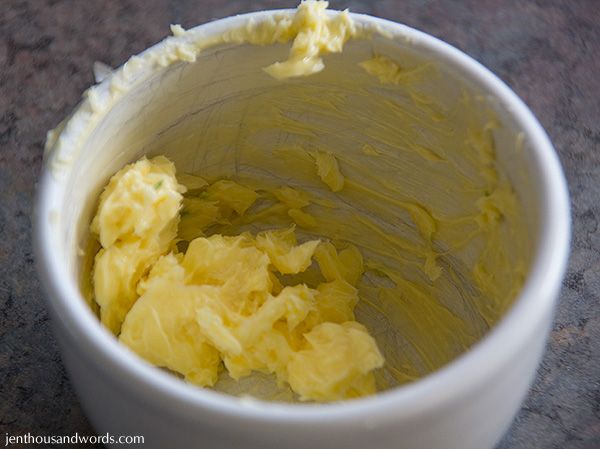 Take a couple of slices of bread and very lightly butter the backs.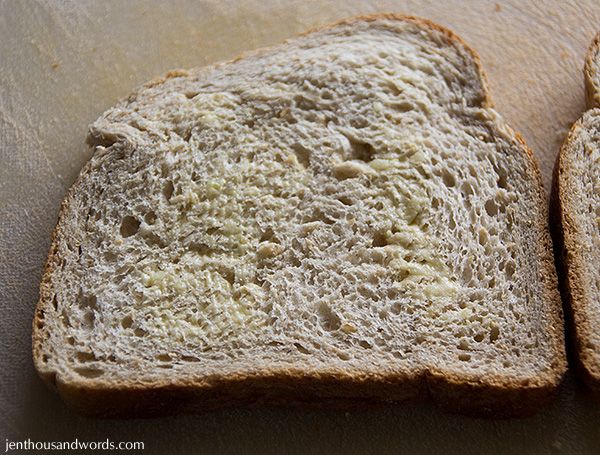 Slather the fronts in the garlic butter mix.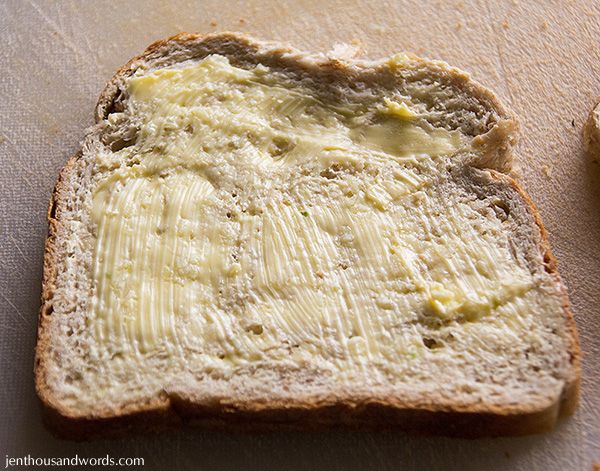 You'll need a panini press for this. Lay a sheet of foil in it, then top with the bread, lightly-buttered sides down.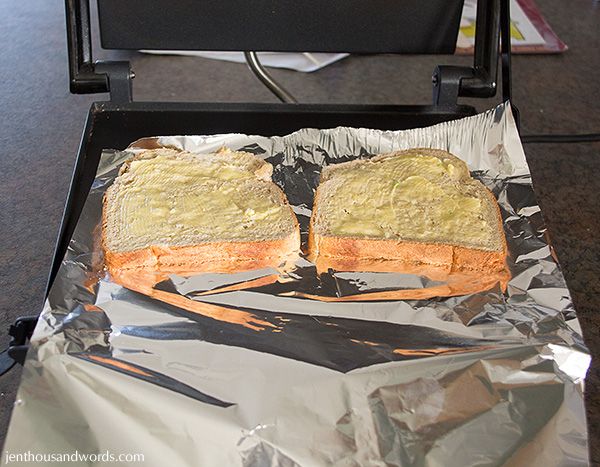 Fold the foil over the bread ...
... and close the press.
Don't let the bread toast for too long - you want the butter to melt and the edges to start crisping but you don't want to dry it out. Check on it after a minute.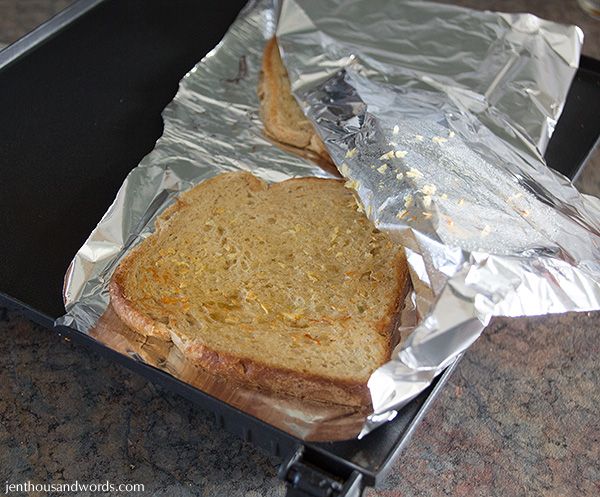 This is actually a little too well done (oops!) but still delicious. Turn the toasted bread out onto a plate and use a knife to scrape the bits of garlic off the foil and smear them on the bread. Enjoy!