We found that our computer monitors were a little low and needed to be raised. For a while we had them sitting on stacks of old pallet wood. And yes, this is how messy our desks usually look: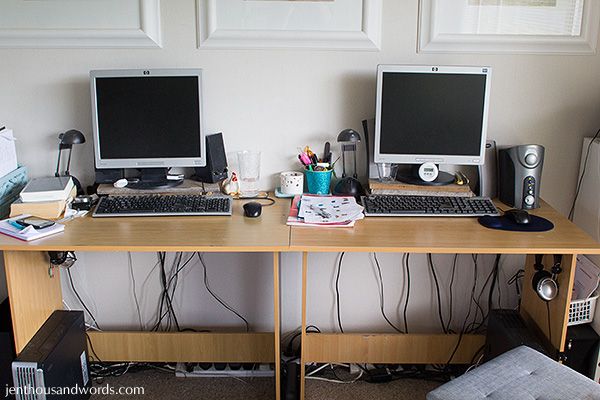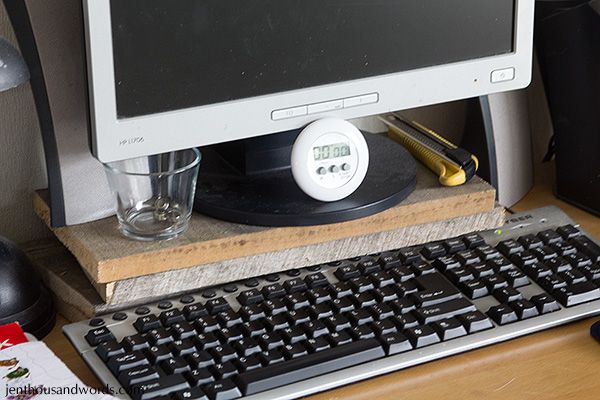 Yes, very ghetto. We decided to make a shelf, and happily happened to have matching shelves in the garage.
We cut mine to fit the width of my desk because I have a letter sorter hanging next to it, but we left Grant's whole, which gave him an extra bit of desk space.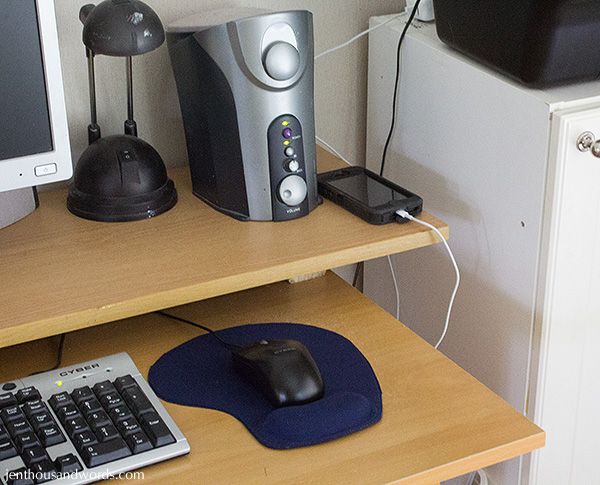 I love that we can stash our keyboards and mice, and I can leave my notebook on my desk but it's hidden under the shelf.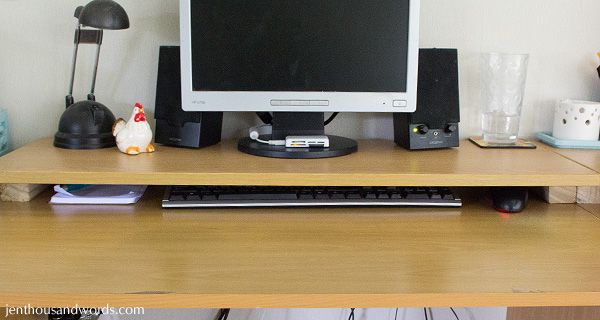 A quick fix that has made our desks so much more functional. Love it. (Next up: modesty panels to hide all of those wires.)