If you follow me on Instagram (jenthousandwords) you'll know that one of our chickens has been poorly. Kiki had an infection in her mouth and had to be on antibiotics. Here are a couple of pics I snapped after she'd been inspected by the vet and had a sample taken of the gunk in her mouth. She'd pretty much lost the will to live after that little experience. The will to live, and the contents of her bladder and bowels. Fun times.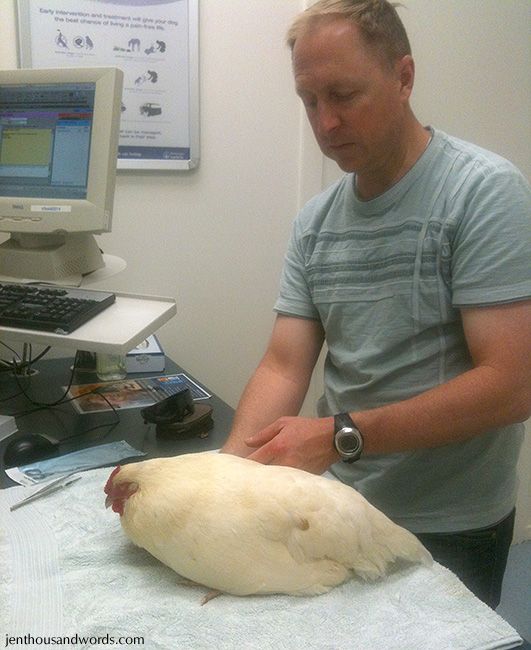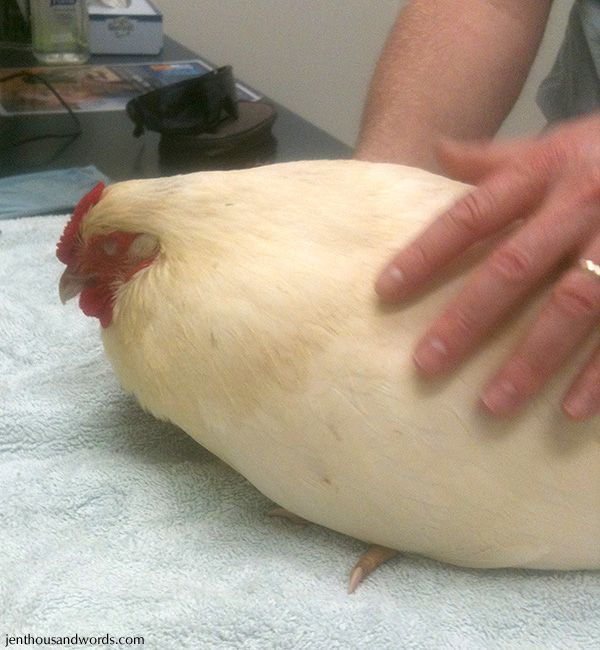 Because they are our spoilt princesses, I promptly purchased some live Greek yoghurt to restore the probiotics in her tummy :) I gave it to all of the chickens mixed with a little oats or mash. Turns out they are absolutely mad for it! You've never seen hens gobble food so fast.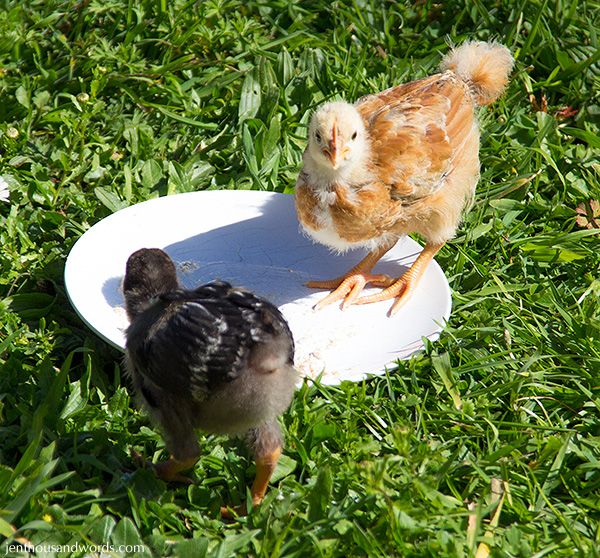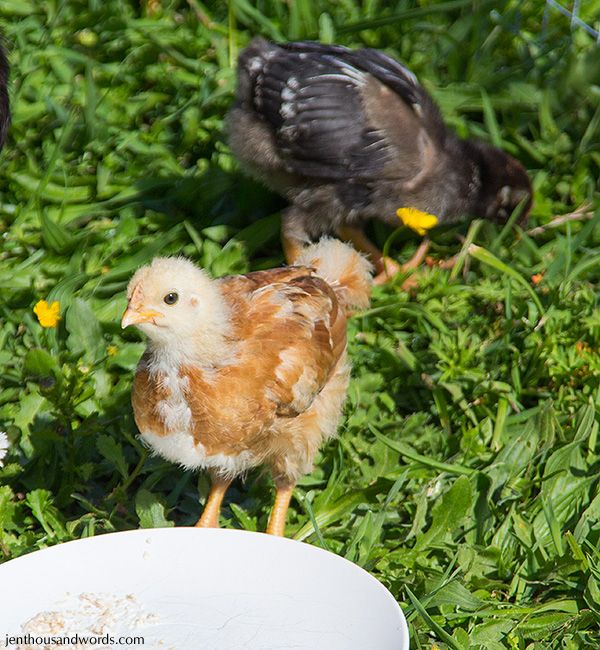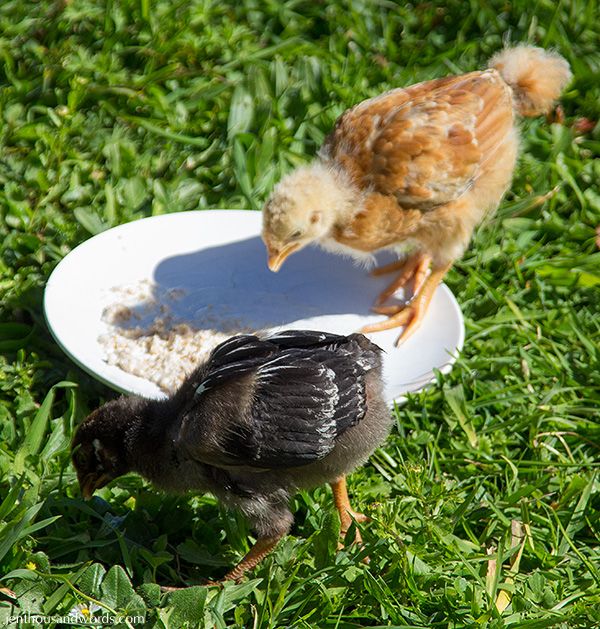 The good news is Kik is absolutely fine now.
The babies are growing so fast that even though these photos were only taken a few days ago the chicks have already changed. I'll have to snap some current ones. Rosie (who I suspect might actually be Rocky the rooster - but only time will tell) has little red feathers all over her head now.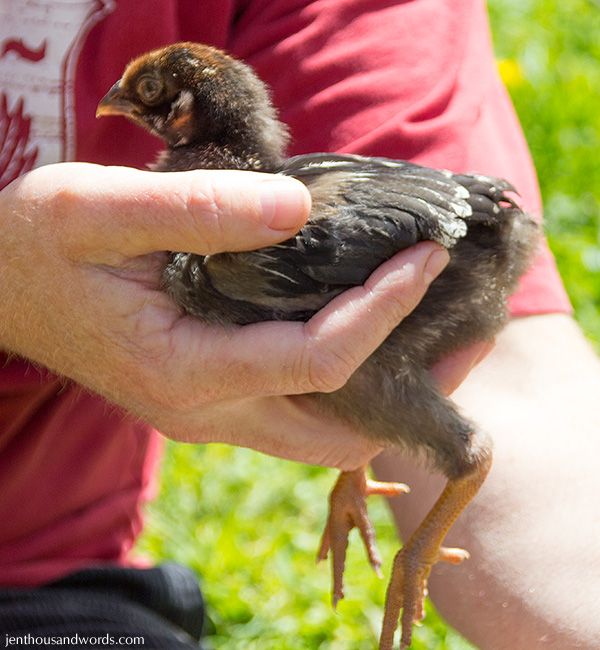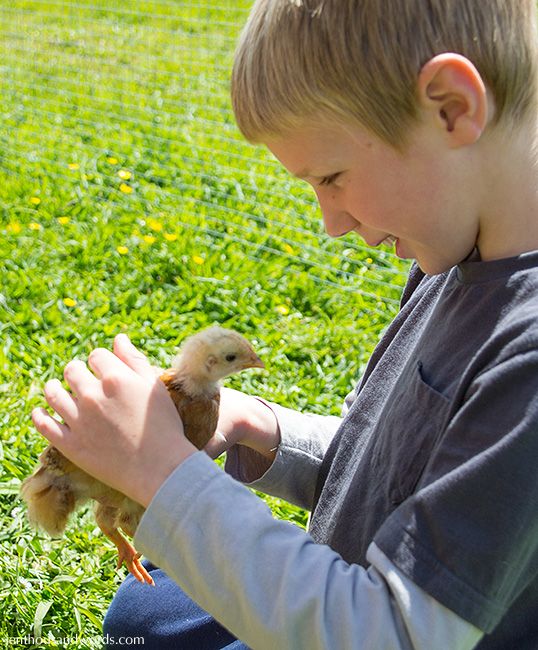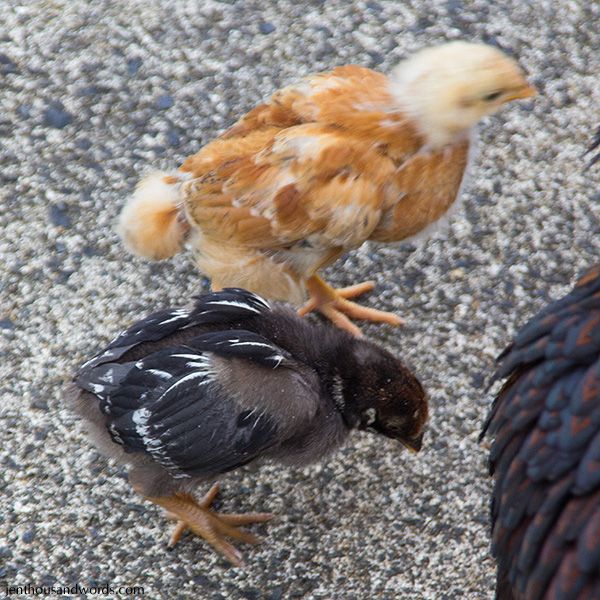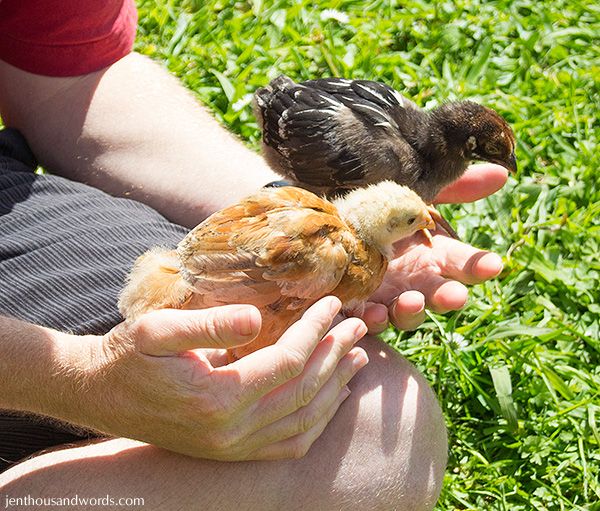 Warning: extreme cuteness ahead.
Here's a shot of Doris and Kiki laying. Grant blocked off the middle nesting box as they like to snuggle up against a wall when roosting at night, and they didn't want to do so against the other end of the perch as it's right above the door. I love having spy holes so I can check on them when they're laying.