I posted about our larder before (
click here
to read what / where it is and what I store in it). In that post I had said, " If we owned the house I would paint it out all fresh and cute inside, but since we are just renting I won't spend the money and time to do so." Well, it was just a matter of time before I went ahead and did it even though we are renting.
Grant also installed a little shelf at the top for me to put home canned goodies on.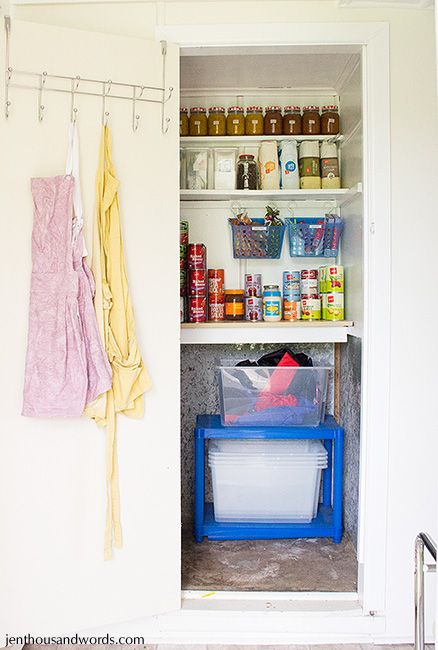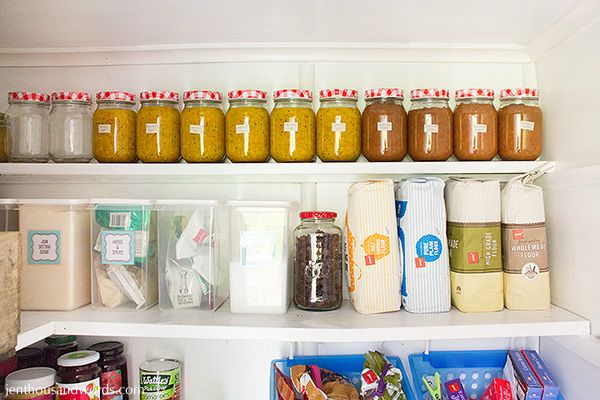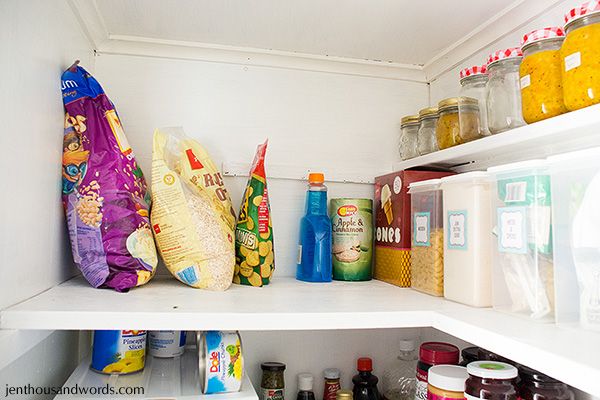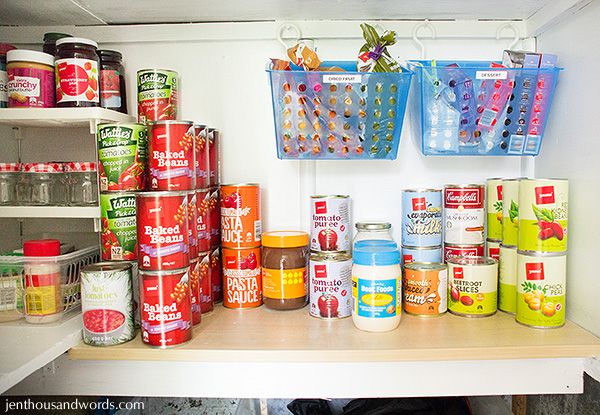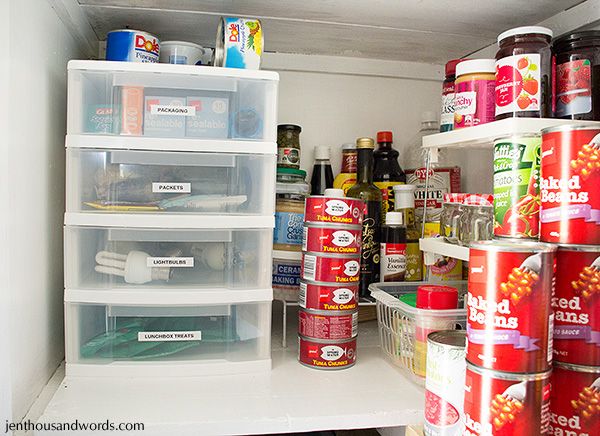 I'm so glad I took the time and trouble to do it! It makes me happy when I see the fresh, white interior. That's why I decided to go ahead and do it - I knew I'd see it numerous times every single day and it would make a difference to me.
The bottom no longer holds wood as we don't use the very inefficient woodstove anymore. I didn't bother painting the sheet metal walls or the concrete floor. I've moved some plastic shelves in from the garage.
And because everyone loves a good before-and-after.