I have this adorable black and white dress that I bought in the Tesco sale. Unfortunately, while empire line styles usually do suit me, they don't suit me at all if they're not fitted properly under the bust. Because I have big boobs the dress really needs to be tighter underneath them or else it just hangs down from my bosom and makes me look like I'm wearing maternity clothes. It also makes me look bigger than I am, so not very flattering.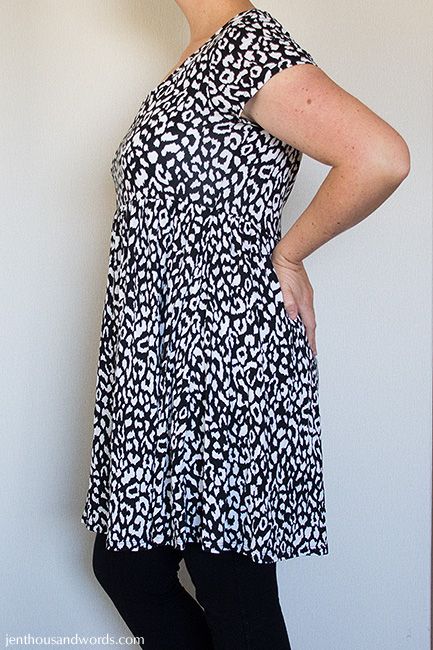 Luckily it's an easy fix to make it fit a little better. I cut a piece of elastic to fit my underbust area from one side to the other (no need for it to go all the way round). As you can see, the elastic is shorter than the width of the dress.
I then safety-pinned it on either end of the dress and tried it on again to see how it would fit, holding the dress to the elastic to check.
It turned out that I needed to cut another inch off the elastic, so I did that and then pinned the ends and the middle to the seam of the dress. You can see how the elastic is taut but the dress hangs down a little.
I then pulled the elastic tight as I zig-zagged stitched the elastic to the seam - you'll want to use your other hand to pull the sewn elastic out the back as it sews, to counteract the pressure of pulling in the front.
Here's how it looks after sewing. I could have used a narrower elastic but I didn't have any - but this one worked fine.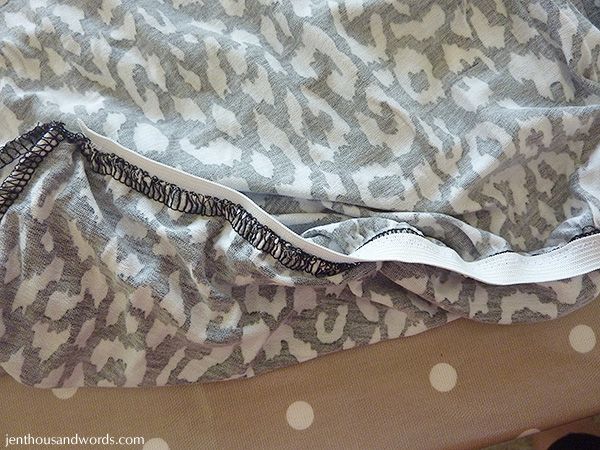 Ta-da! A better fit. Still a loose, flowy dress but it tucks in under my bust better and doesn't look quite as maternity.
Here's a comparison for you: