Since finding out I can no longer eat wheat I have tried a variety of pancake recipes to find one that is good. So many of them require a gluten-free flour mix, and all of the mixes I've found contain corn and / or potato starch, which I can't eat either. Lots of the recipes contain bananas, and I don't always have perfectly ripened bananas handy.
I also wanted something that didn't require ground almonds as Daniel is allergic to nuts (not anaphylactic, thank goodness, but they make him very sick).
This recipe, with my tweaks, is the one I use all the time now. The pancakes are delicious, light and fluffy and are really healthy - the coconut flour adds a lot of fibre but they don't taste "coconutty".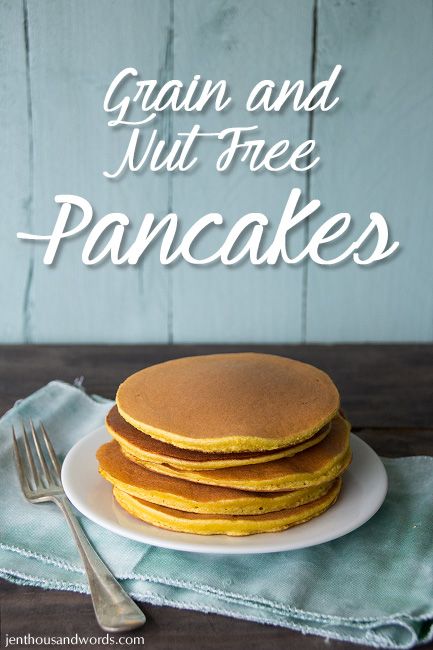 3 eggs
2/3 cup milk (use any kind of milk - almond, rice, soy)
1 tablespoon coconut sugar (or regular sugar, or honey, or maple syrup)
1 teaspoon vanilla extract
½ cup coconut flour
½ cup tapioca flour / arrowroot (I have substituted rice flour and oat flour and it works fine)
½ teaspoon baking powder
Whisk the eggs, then blend in the rest of the ingredients. Spoon some into a non-stick pan and shake the pan to spread the mixture. Cook over a low heat until bubbles start to form, then flip and cook for the same amount of time on the other side.
The mixture will get thicker as it stands and the coconut flour absorbs the milk; feel free to thin it out with more milk if you wish.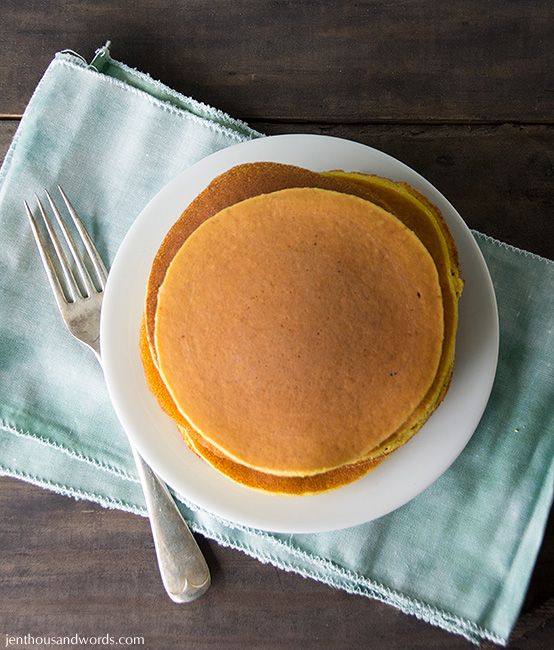 These pancakes are lovely and fluffy and have a similar texture to regular pancakes. I like to make a double batch and store them in the fridge for quick breakfasts or snacks. For breakfast I eat them warm topped with fruit yoghurt, sliced banana and a little cinnamon. For snacks I like them with peanut butter and a scattering of dark chocolate chips.