I've been meaning to blog about how I made my necklace hanger for a while - here it is at last! It was very simple and easy to make.
I took a piece of wood that was lying around, cut it to the right length and painted it white.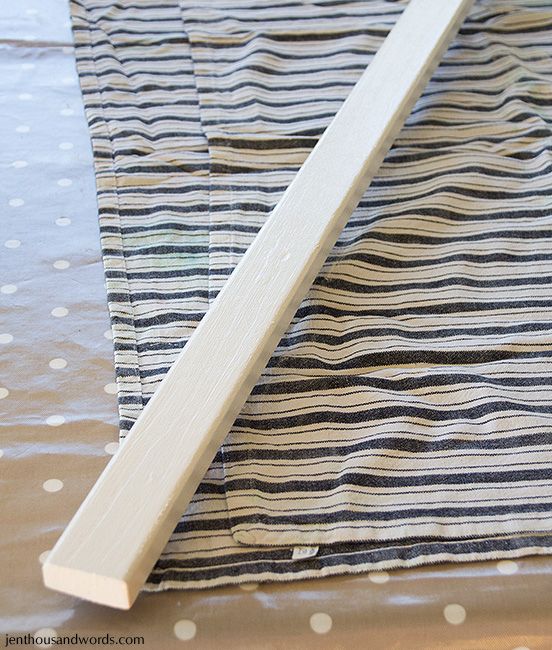 Then I marked dots 2cm apart all the way along ...
... and used a push pin to mark the centre of the board at each 2cm interval, if that makes sense.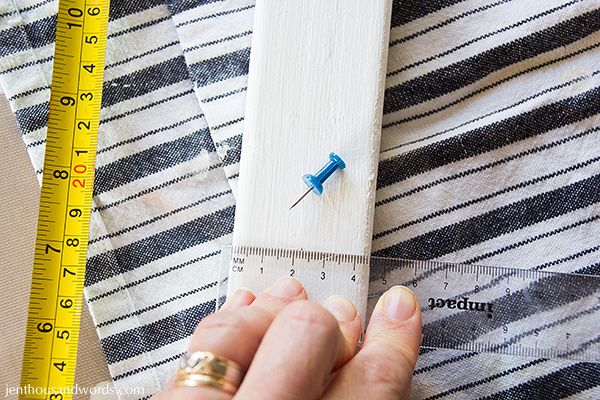 Then I drilled small a pilot hole on each dot and pushed a nail into each hole.
Then the fun part - I went outside and laid the strip of wood onto the concrete and hammered each nail further in securely. I used an eraser to know how deep to hammer each nail - if I hit the eraser with the hammer it would not mark the wood.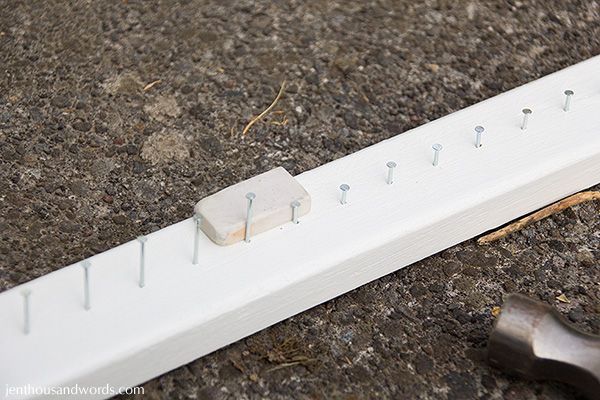 Three screws to secure it to the wall and it was ready to populate.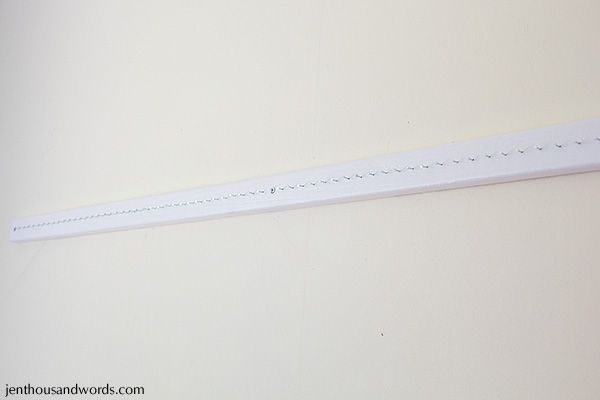 Voila, here is how it looks now:
personalized getnamenecklace necklace