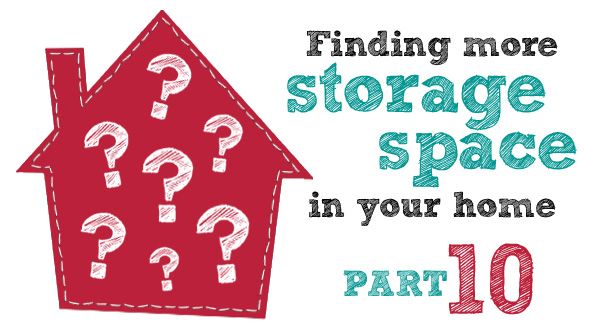 This is the final post in this series. Have you taken away any ideas you can use so far? Today we're going to talk about storage containers.

When you think of storage containers you might picture the standard plastic organising bins and boxes that are available. Be creative with your storage containers. There are so many ways of using items you already have, or repurposing things for a different use. Here are some ideas.
When we lived in England the produce we used to buy came in these plastic punnets:
They are awesome for organising within drawers and baskets: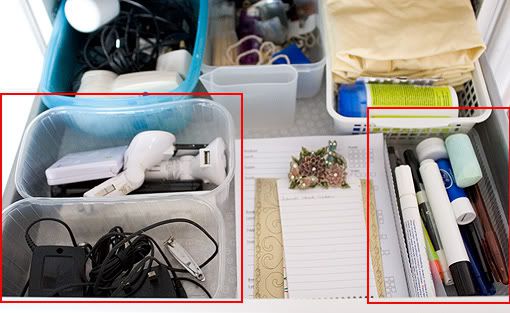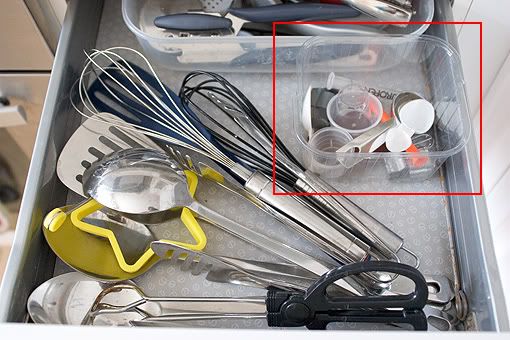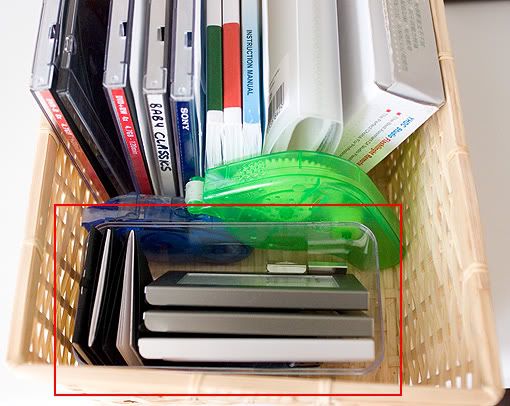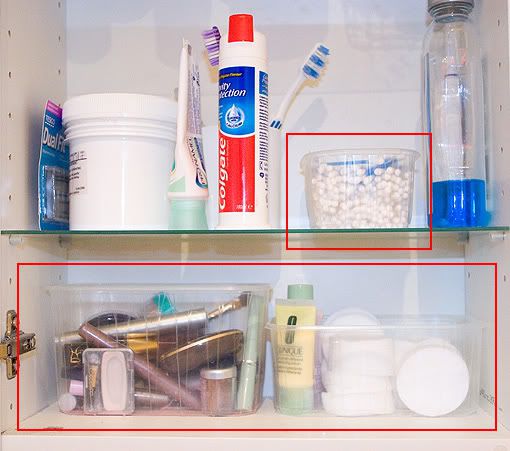 Perhaps you have an old ladder lying around that you could use as a towel rack or for quilt and blanket storage, or even to hang magazines and newspapers from: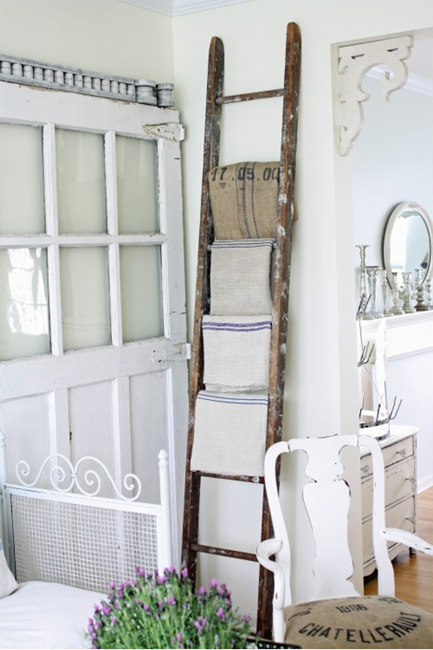 Source unknown
Source
Source
Window boxes and wall-hung planters, brought inside the house, provide excellents storage:
Source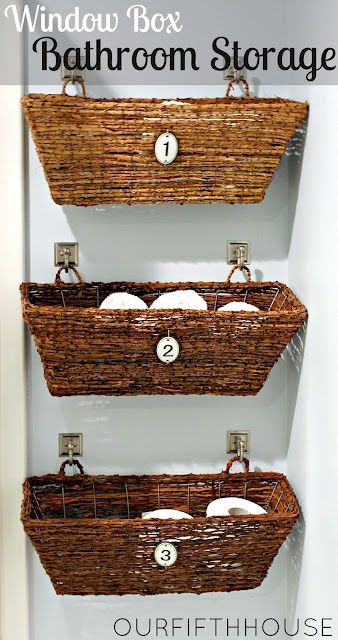 Source
Source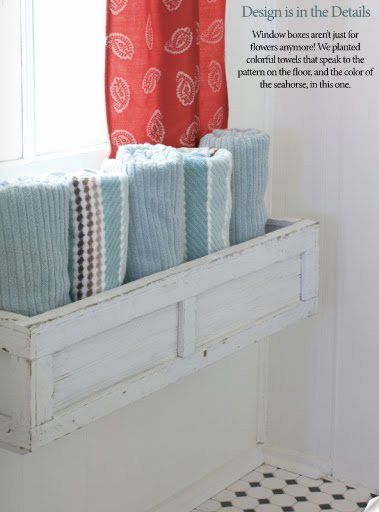 Source
Look around your house and think about what you could repurpose.
Tin cans as stationery storage:
Source
A picture frame as an accessories tray:
Source
Toilet roll as hair accessories holder: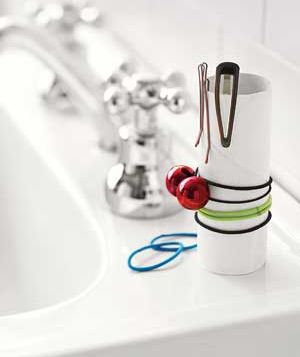 Source
Shower caddy for cleaning products in the laundry room: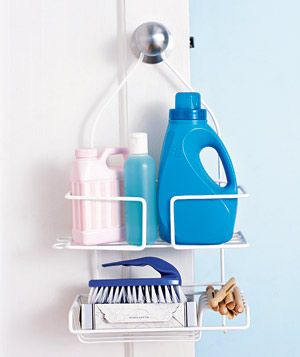 Source
Vegetable rack in the bathroom:
Source
Source
Or in the craft room: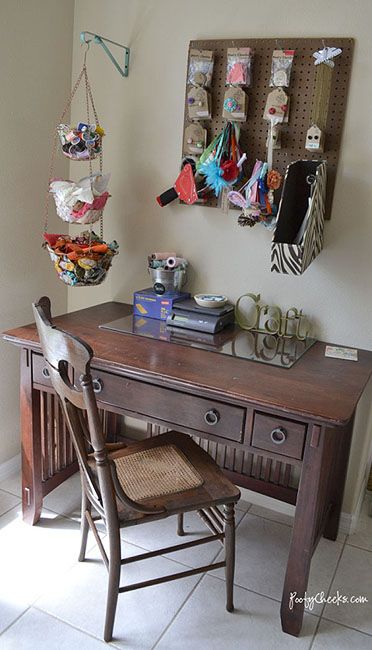 Source
Ice cube tray for jewellery: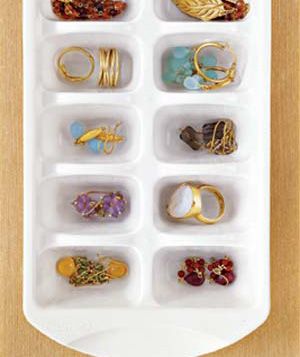 Source
CD rack for bracelets: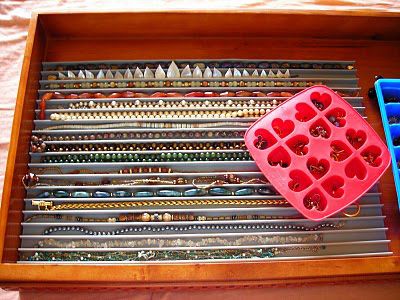 Source
More CD racks for plastic lids: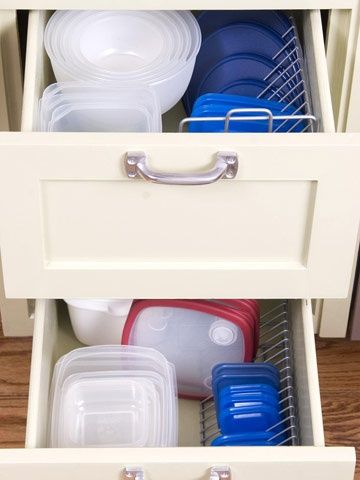 Source
Metal trays become magnetic message boards when hung on the wall: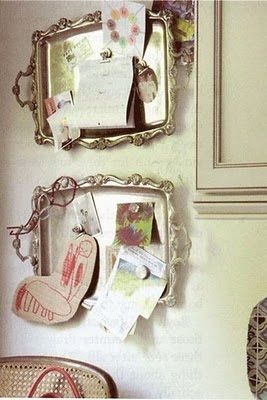 Source unknown
A planter is a great place to store gift wrap:
Source unknown
How about a cake stand in the bathroom - small footprint, lots of storage:
Source unknown
A vase makes for classy toilet paper storage - take a roll to the store with you to make sure it will fit:
Source
A small wine rack holds hand towels in a bathroom:
Source
Soap holders are the perfect place to store keys and loose change in a small hallway: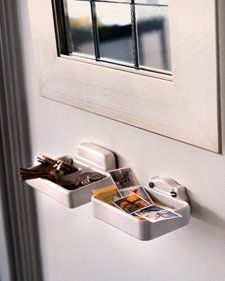 Source
Rather than the usual baskets, why not try something different like buckets?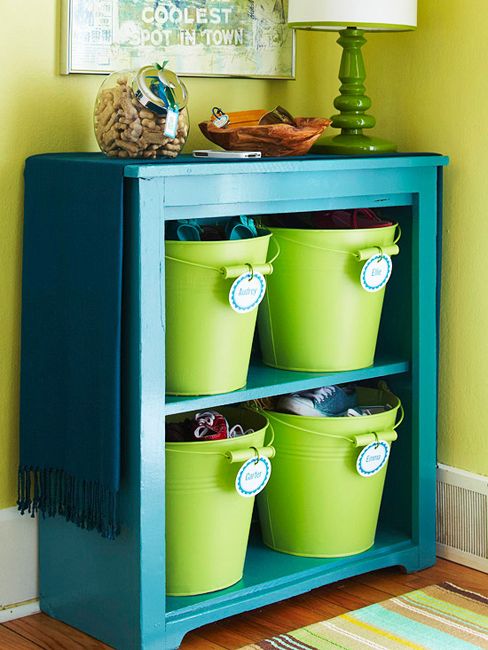 Source
Empty CD spindles are a great place to store cords:
Source
A cup handle becomes chalk storage: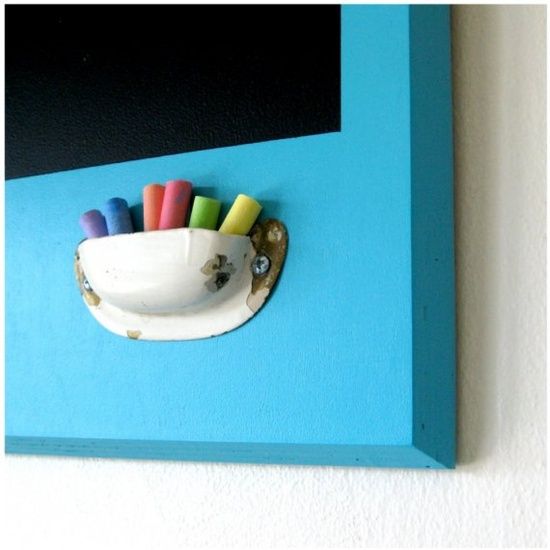 Source
Magazine racks aren't just for literature - they can store towels too:
Source
Disposable pie dishes, cut in half, store saw blades in the garage or shed: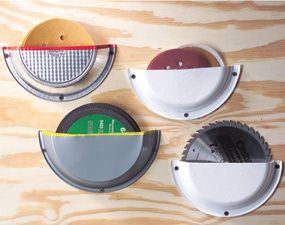 Source
A clothes hanger becomes the perfect spot to stash a magazine or newspaper:
Source
Cutlery trays become jewellery storage: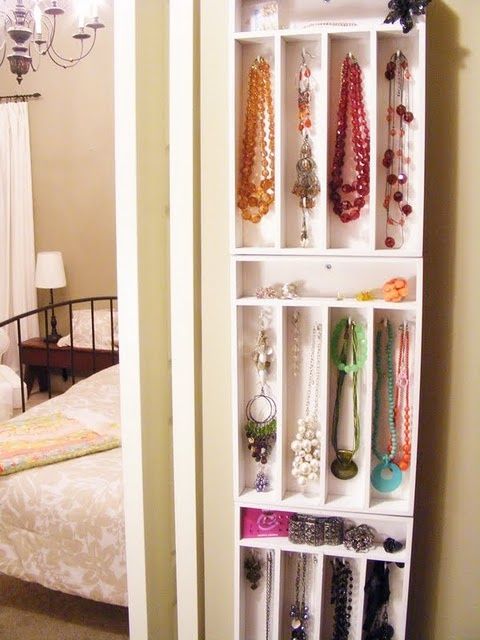 Source
Magazine holder for hairdryer storage: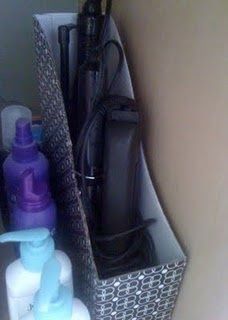 Source
Letter racks hold flip-flops:
Source
A basket stores towels and even provides a place to hang one: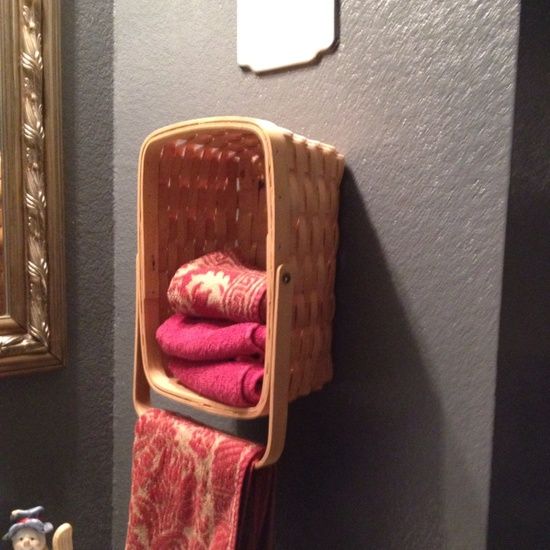 Source
A CD folder is a great place to stash seed packets: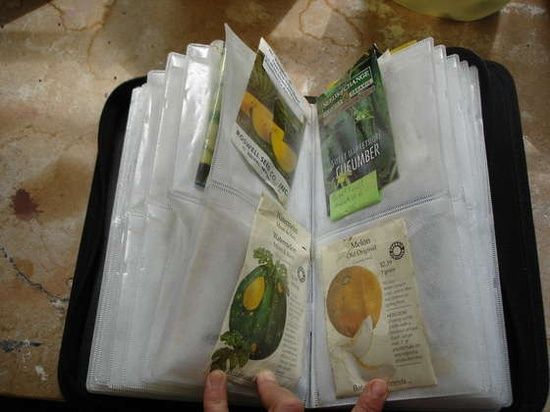 Source
Whatever you want to store, there is a spot to stash it, you just have to think outside the box sometimes and be creative. I hope that I've been able to give you some good ideas to find more storage space around your home!
Part 1 - Logic for your life
Part 2 - Categorising your space
Part 3 - Go vertical
Part 4 - Hooks
Part 5 - Pegboard and towel rails
Part 6 - Doors
Part 7 - Magnets, ends and bottoms
Part 8 - Tension rods and nooks
Part 9 - Maximising cabinet space
Part 10 - Think outside the (storage) box