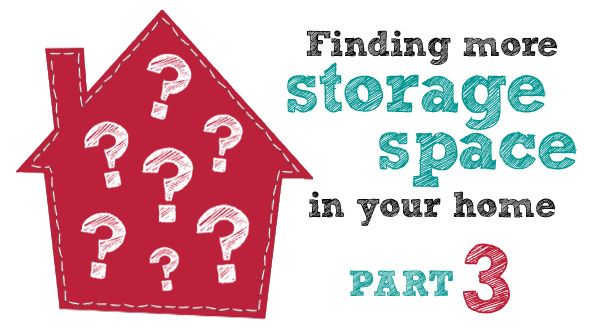 There's no point in my talking about storing things in logical places and leaving empty shelves and drawers and categorising real estate when you are bursting at the seams and haven't an inch to spare. Sure, moving things around will help a little. Decluttering will help even more. But in the end you have to work with the space you have and make best use of it.
Luckily there are a few tricks you can employ to maximise the space you have.
Have you thought about tipping
flat things on their sides and storing them vertically
? For instance, cookie sheets, muffin tins, bread boards and glass baking dishes all have quite large footprints but not much height. They often get stacked one on top of the other which becomes a pain when you want the one at the bottom.
By turning them on their sides you are able to slot them into a much smaller footprint and they are immediately more accessible. You can create dividers with
tension rods
plywood sheets
purpose made racks
shelf brackets turned upside down
Here you can see ready-made racks used for cooling racks, glass plates and baking dishes:
Source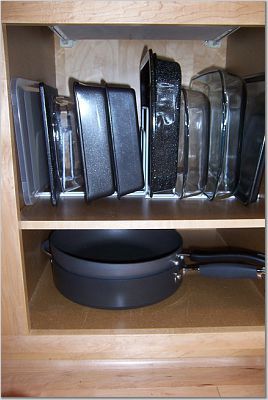 Source
Tension rods make great dividers: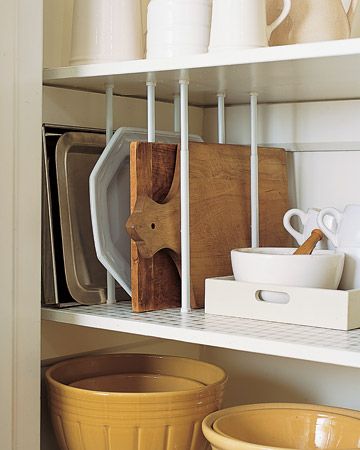 Source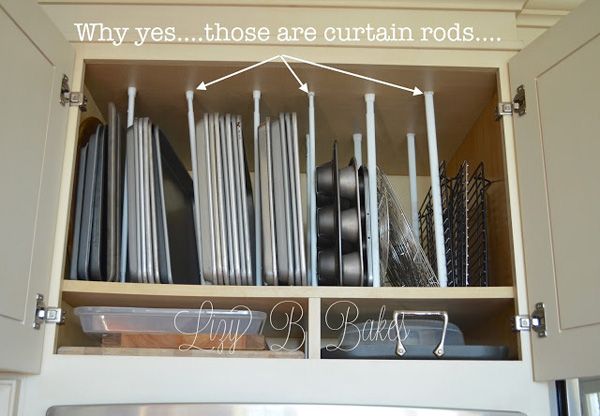 Source
Consider having a purpose built rack made (or make your own):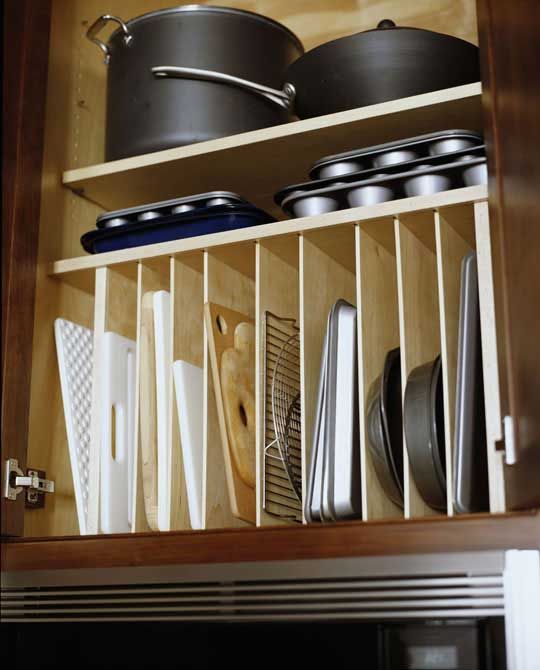 Source
Upside-down shelf supports make great dividers and would work with vertically stored cookie sheets or cooling racks too.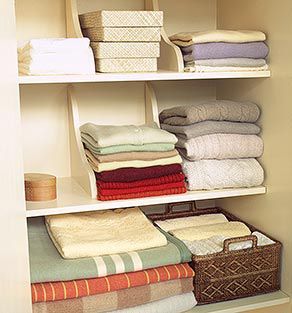 Source
Use a tension rod to store pot lids vertically in a drawer: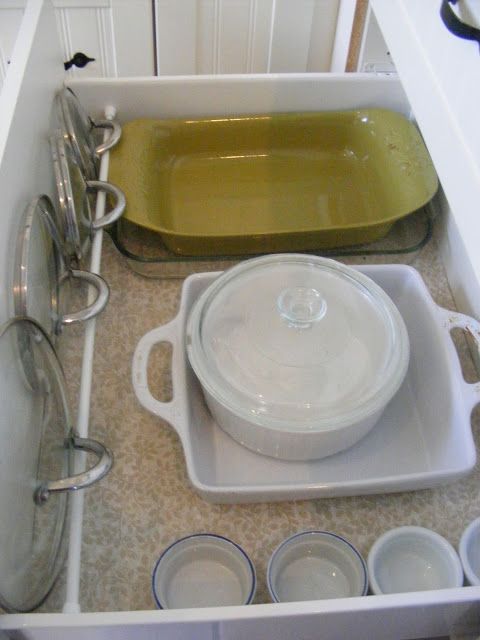 Source
CD racks enable you to store your plastic lids vertically too:
Source
My chopping boards are stored vertically inside my pantry:
My baking sheets and cupcake pans are stored vertically in plastic tubs: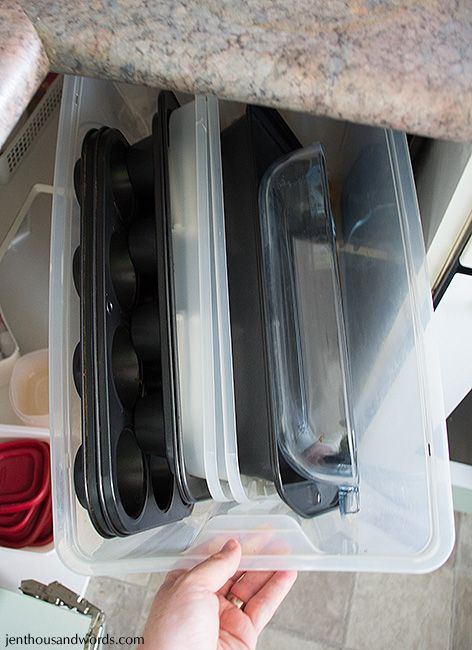 My bigger cookie sheets and cooling racks are stored vertically in a base cabinet: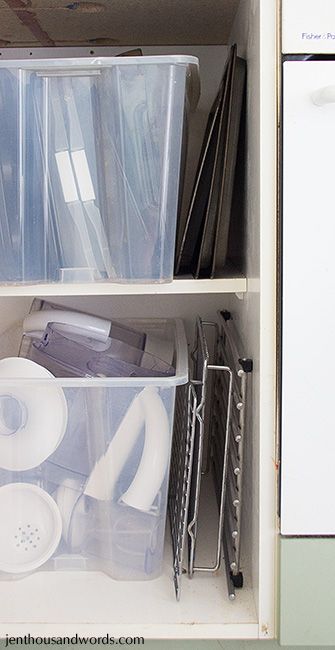 Two trivets are stored vertically next to the microwave:
I store our board games vertically in the living room - it makes it so much easier to grab a game this way than if it were at the bottom of a pile. If needed, add elastic bands to keep the lids on less sturdy boxes.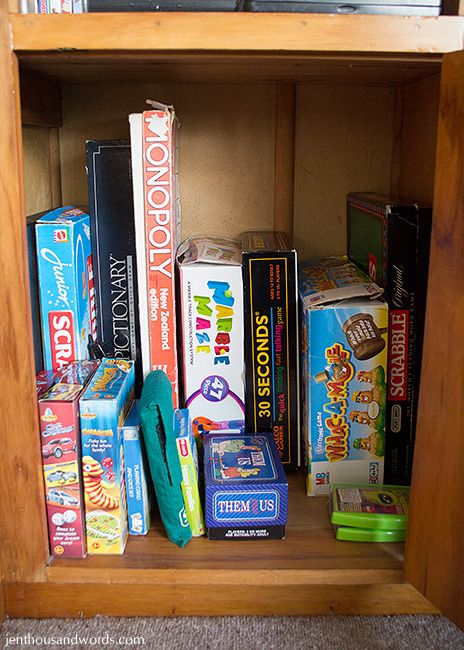 Can you think of anything in your home that would free up space by being stored vertically instead of horizontally?
Part 1 - Logic for your life
Part 2 - Categorising your space
Part 3 - Go vertical
Part 4 - Hooks
Part 5 - Pegboard and towel rails
Part 6 - Doors
Part 7 - Magnets, ends and bottoms
Part 8 - Tension rods and nooks
Part 9 - Maximising cabinet space
Part 10 - Think outside the (storage) box